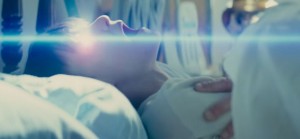 Upcoming New Movie Midnight Special Trailer
I have really come to enjoy movies that really make the audience think. That don't cost $200 million. And come with a bit of an edge to them. I'd say that the upcoming movie, Midnight Special, certainly fits that bill. Roll trailer please!!
I have always adored Sam Shepherd since his role in the Right Stuff. Add Kirsten Dunce, Adam Driver and really intriguing idea and we have gold on our hands here my friends. This looks really fantastic.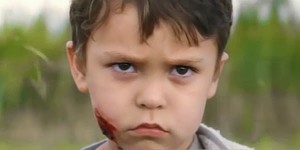 Definitely runs in the same line as maybe Akira or possibly the Last Airbender? Or better yet, it sorta feels like it'll be in the same mold as Super 8 but with cults and kid that… no. That's not it. Not Super 8. What is it? Oh, I know! It's the Rainmaker… he reminds me of the kid in Looper. No?
Regardless, this looks like an awesome film coming next March. I believe it was supposed to release now, during Thanksgiving, but it had to push out further. But that trailer looks really good. Adam Driver? Kylo Ren?! Looks awesome as well. Here is what Jeff Nichols, the director and writer, has to say about the film.
The son happens to have unique gifts. It's a weird word to use, but his gifts are, um, supernatural. Close Encounters of the Third Kind, E.T., Starman, they were my inspirations — very propulsive journeys that work when you can't predict what's going to happen next. This is my sci-fi chase film.
"The son happens to have unique gifts"?!? I'd say so. There are Akira-esque mushroom clouds caused by this kids eye sockets. "Unique gifts"?! Hahah. Yeah. Definitely. So it's a chase movie like E.T.? But obviously more edgy. We have a cult that think that he is their leader. And the requisite military fleet on their tail. Such a good idea. But it's cross-cut with Adam Driver's character doing on-going interviews ala Super 8, or no, no better yet, ala District 9! Yeah, that's what that reminds me of.
Great looking movie. Very stoked. I'll definitely be in line for this one when it comes out.