Christopher Nolan – New Movie Interstellar
I've been aware that Christopher Nolan's New Movie Interstellar was on its way for about a year now?  I had heard that the movie was about wormhole travel, and not much else.  So I began to think of all the possibilities of what a movie could be about from a genius like Nolan with the subject of something as 'simple' as wormhole travel.  And after reviewing a few of Nolan's amazing movies like, Following, the Dark Knight Trifecta, Inception and Memento, I promptly quit even trying.  Wormholes plus Christopher Nolan = scary awesome amazingness.  If you've read any of the other big posts I've done here on THinc you'll know that I happen to be a bit of a Nolan fanboy.  Alright, not just a bit.  I'm pretty uber when it comes to this one particular director.
So all that to say – we now have a date to begin queuing for our tickets.  And that date is November 14th, 2014.  Oh, we also have a teaser trailer as well.  But first, who are just a few of the crazy talented actors a name like Nolan can assemble?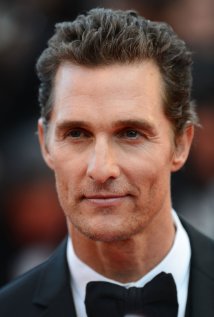 Matthew McConaughey – I personally come and go on Mr. McConaughey.  But boy can he act.  We here Matthew doing the voice over on the teaser trailer below, and he definitely sets the tone for the fast cuts.  But its my guess that Matthew and Jessica will lend grittiness and reality to this science fiction wormhole movie.  But I definitely loved Mud, where he carried the movie with a pathos that was really impressive.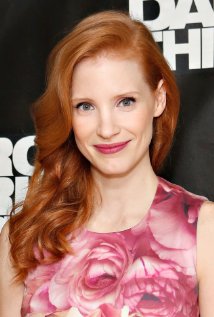 Jessica Chastain – One of the biggest actresses out there today.  Tree of Life was a particular favorite of mine.  She was also nominated for Oscars in both Zero Dark Thirty as well as in The Help.  Lawless was also another brilliant performance by Chastain.  Her involvement more than any other actor here signals a very significant path forward for Interstellar.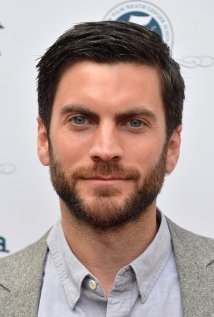 Wes Bentley – One of my favorite movies of all time (you may need to review your opinion of me after this confession) definitely is American Beauty.  Just loved the malevolent brooding calmness that pulsed there.  And Mr. Bentley (and Kevin Spacey) was one of the great keys to that feeling by playing the role of the young film maker.  Oh he's also lately been in The Hunger Games too… yadda yadda.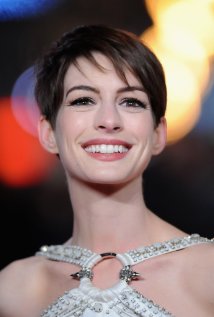 Anne Hathaway – I mean, the Princess Diaries people?!  Ok, so she's really come into herself since her debut years ago.  Her rendetion of Fantine in Les Miserables was possibly my rendition of the character I've seen.  And I've had the privilege of seeing the character on the London stage several times.  But her inclusion matches the other three big names in her ability to bring deep reality to her parts.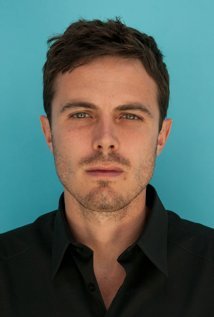 Casey Affleck – Since Casey's involvement in Kevin Smith's Chasing Amy I've been aware of his gritty acting chops.  And then from there he joined his brother again in Good Will Hunting – which is a mainstay at the top of my favorite movies of all time list, if not the top.  Definitely is up there with American Beauty.  Casey is an amazingly real actor that is capable of pushing it to eleven when need be.
And that is just the beginning of the names that have signed on to Instellar with Christopher Nolan.  The rest of the big names that have joined the project: Michael Caine (Nolan's perennial favorite), Topher Grace, John Lithgow, Macenzie Foy, Ellen Burtyn, and even Matt Damon has a credit of some sort that we can't quite figure out. Regardless, here is the trailer… please let us know if you can surmise what this movie could possibly be about, because we know we have no idea whatsoever.
See? Zero in the way of plot. But ambitious as all get out. Kinda reminds me of The Right Stuff from what we see here. But knowing Nolan, that may be the veneer of what the movie will look like, but we can guarantee you that that will NOT be what the movie will be like.
Maybe it will be about wormhole traveling astronauts that bring bore a hole in the space time continuum. Or maybe it will be a much more sedate and heady movie like Upstream Color.  Which we doubt, only because Nolan has enormous budgets at his beck and call.  Or maybe it'll be more like a block buster version of Primer?  That could be.  Heaven knows that movie was complicated as crap… which is right up Nolan's alley.  Whatever Interstellar is about, we know that Nolan's last movie (outside the Batman oeuvre) Inception blew our minds.  So we expect nothing less here.  I will say that it is nice to finally have a director we can rely on.  I remember when M. Night's first movie hit it out of the park I thought maybe we had a new Hitchcock to follow.  But he quickly proved that Six Sense was a complete fluke.  Christopher Nolan on the other hand is about as sure of a win as it gets in Hollywood.  I don't know about you, but I totally can't wait until next November.