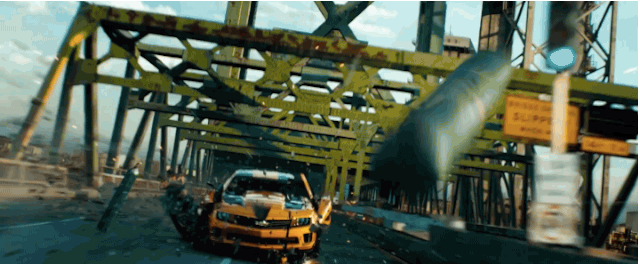 transformers transforming youtube video
I gotta admit.  I am a Transformers nut.  Totally doesn't make sense.  Not at all.  Nothing.  Zero sense.  But I grew up playing with these robots since I was in elementary school – and oh the heists that Bumblebee and I pulled off together!!!  Serious awesomeness.  I didn't have hundreds of them, but the ones I did have were full tilt and magical.  Obviously all the standard crew.  But I even had all the Dinobots – you know, the ones that took twenty minutes to transform and a corresponding PHD in order to figure it out?  Yeah, those.
So when I saw that someone had pulled together every single Transformer transformation from all three Transformer movie I had to share it with you here.  I mean, the transformations are the coolest part of the Transformer movies.  Without a doubt.  Like that rotating gif up there?  I have been staring at thing as I type this out nonstop.  I can't get enough of that action.  Anyway.  The video below is over 10 minutes long and chock full of transformational brilliance.  Ok, so it isn't a Ted Talk.  And it isn't a work of art.  I get it that some of you just labelled me insane… I'm ok with this.  But this could be the greatest post I've ever submitted for some of you.  To those of you with my kindred heart here – I salute you!!