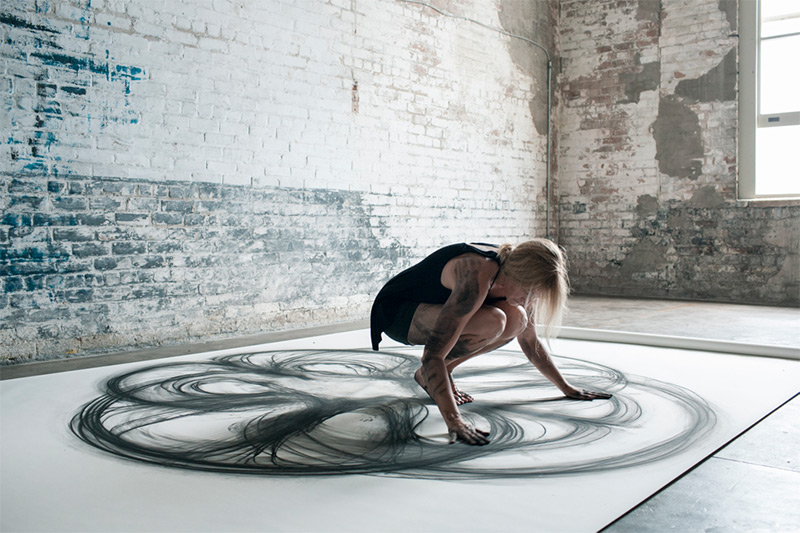 Heather Hansen deftly melds dance, performance art and drawing into a single aesthetic in these moving charcoal pieces.  Heather's smooth movements and tightly gripped pieces of charcoal record her performances into organic and sweeping gestures and explosions of arcs and contours.
Just the thought of owning a sheet of paper that big and a floor large enough to contain it makes me a little lightheaded at the thought of it. The enormous pent up potential in each sheet and the overwhelmingly daunting desire to set that potential free?  Wow.  But I personally can't think of a better way than how Heather realizes these sheets and completely uncorks their potential in a way that I never would have imagined possible.
When I sketch I love nothing more than the swoop and the curl of an unfettered line.  These drawings (performances) here are that taken to the extreme… to the perfect extreme.
Hansen most recently had a group exhibition, The Value of a Line, at Ochi Gallery in Ketchum, Idaho which runs through March 31, 2014.