Paper Laser Cutting Magic
Take some high quality stock paper.  Add an expensive laser cutting machine.  And then add a brilliant individual with a capacity to handle three dimensional formation and design in his brain.  Stir the ingredients a bit and then out comes some of the most amazing artwork I've ever seen.  It isn't quite sculpture.  And yet it is.  It isn't quite painting, and yet it is.  It isn't quite stained glass and yet, it is reminiscent.  On his website where he sells (actually sold – because they are all sold) his work he says this about himself…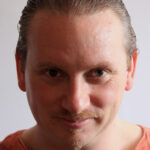 Eric Standley is an Associate Professor of Studio Art for the School of Visual Arts at Virginia Tech. He received his B.F.A. from the Massachusetts College of Art and his M.F.A. from Savannah College of Art and Design. He sleeps on rare occasions and dreams that with hard work and concentration he might one day become a modernist. He holds allegiance to a faith of his own construction, which is reinvented on a daily basis.
My favorite bit is the last, which is brilliant from an unpacking standpoint.  Utilizing the word Faith alongside "Own Construction" seems diametrically opposed to one another.  And then layer on top of that the comment, "which is reinvented daily" and you take these comments to a whole new level.  Which is similarly complex to his layered paper art work.  And yet so much of his art seems to pay homage to cathedrals and their stained glass windows.  And yet Eric works so hard to distance himself simultaneously, which says alot all by itself.  Regardless, here are a number of shots detailing out some of his work.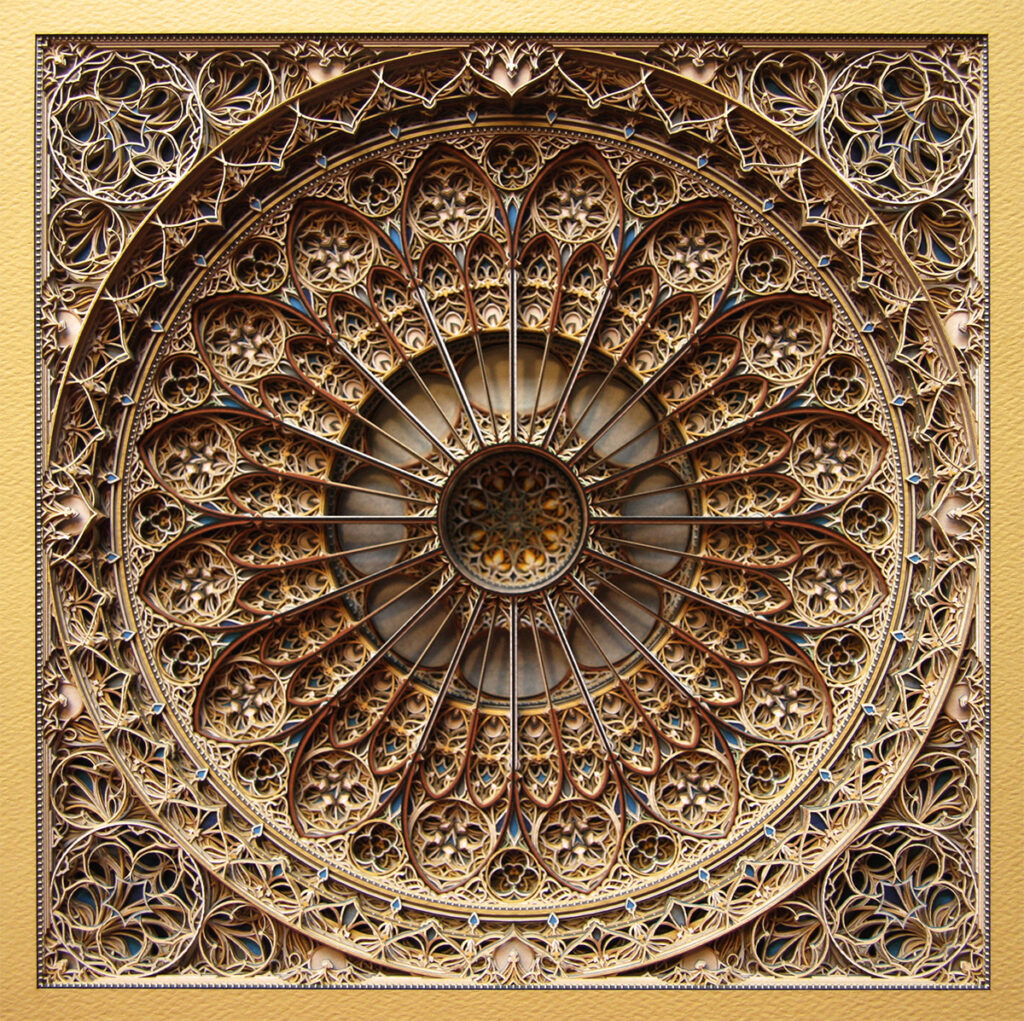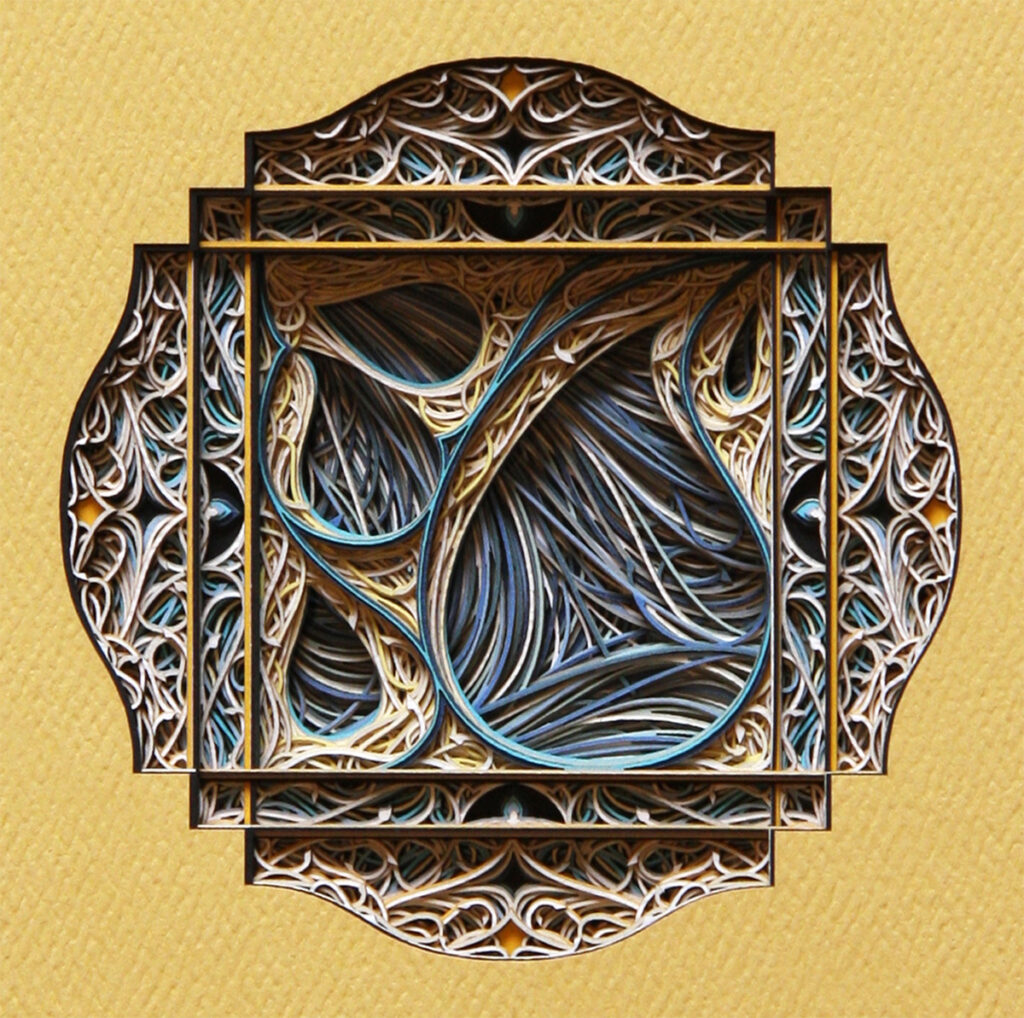 The only problem I have with Eric's pieces is that they are so small.  And yet, I can't even imagine the brain power necessary to create these pieces.  Each piece averages over a hundred individually cut sheets of paper already.  Increasing the complexity by enlarging the sheets would more than exponentially increase the difficulty in delivering the pieces.  Let alone the size capability of the laser cutter itself.
Regardless, I could sit and stare at these pieces for hours.  How did he create his lines?  How did he manage the layer details from layer to layer?  Were they done in photoshop and then each layer individually sent out to the laser cutter?  Were the original designs vector/raster?  The production details of this effort are just as intriguing to me as the actual works themselves.  If you would like to learn more, you can see more of his work at his website.