Ridley Scott The Martian Blade Runner 2 and Prometheus 2
Ridley Scott is an amazing director.  If you don't agree, let me make my case:

Alien.

Thank you.  It's been fun.  No seriously.  Scott has done a ton in his career.  All the Alien movies are just one tent pole to consider.  Gladiator.  Black Hawk Down. Matchstick Men. Prometheus, etc. etc. My personal favorite is a little known movie called The Duelist that absolutely rocked.  But I digress.  But now Ridley has his hands full with three new enormous movies under his purview.

The are two that I am incredibly excited about.  The first one (not in any particular order) is The Martian.  The Martian is a brilliant Robinson Crusoe type of story with a man that is accidentally abandoned on Mars by himself.  The book was written by Andy Weir.  The Martian was unlike any book I had ever read before.  I kept expecting it to be something completely different than it was.  And it continued to surprise me time after time.  Just a fantastic and clever book end to end.

Scott has already storyboarded The Martian and says that he is ready to begin shooting towards the end of the calendar year.  "I think I'm going to shoot in Budapest," said Scott. "And we'll probably shoot in Wadi Rum for Mars. I like Wadi Rum—it's the best view I've ever seen of what could be Mars." 

Wadi Rum Sunset

Scott is very high on the book.  "It's a very good book," says Scott of Andy Weir's novel, which was originally self-published in 2012 before being republished by Crown this year.  Matt Damon is slated to play the role of the Martian and seems like the perfect choice for the movie.  Damon is an all American type that can be the sort of person to carry a Martian version of the movie Cast Away.   The movie has been storyboarded and is ready to go now.  Can't be more excited about this coming movie.

The only potential problem will be the fact that Scott has an extremely full slate. Ridley has a pile of important movies vying for his attention right now and it could get a lot uglier before it gets any better.  Like with, oh, I don't know, a little movie called Blade Runner 2.  Just let that one sink in for a moment.  Not Blade Runner the reboot, Blade Runner 2.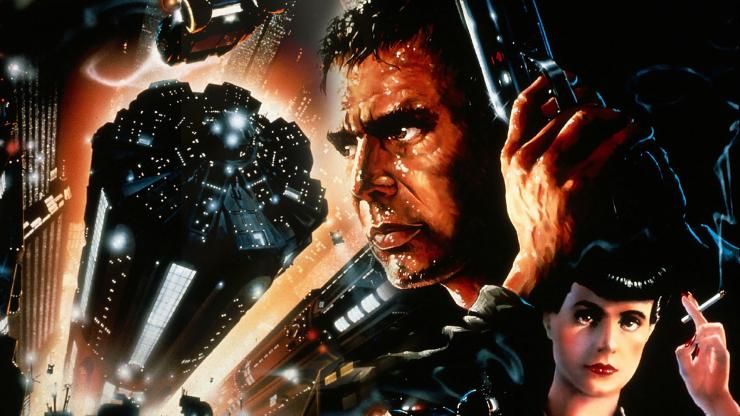 The script has already been written by Hampton Fancher who was the initial writer that helped Philip K. Dick get his 'Do Androids Dream of Electric Sheep' written for the big screen.  He's being helped by Michael Green who wrote the Green Lantern script.  The question now for Blade Runner 2 is whether or not Harrison Ford will return.  Ridley's camp is definitely making overtures to Harrison but I'm guessing he's just a little bit busy on Star Wars (and the Millennium Falcon eating his leg) at the moment.
The co-founders of Alcon Entertainment have put out this statement "We believe that Hampton Fancher and Michael Green have crafted with Ridley Scott an extraordinary sequel to one of the greatest films of all time. We would be honored, and we are hopeful, that Harrison will be part of our project."  Apparently Scott agrees, "It's written and it's damn good. Of course it involves Harrison, who is a survivor after all these years—despite the accident," obviously referring to the Millennium Falcon incident.
And the final movie on his plate is Prometheus 2.  Which we all sort of knew was going to happen… that eventually the Prometheus would eventually completely connect and dovetail with the Alien universe.   It really has to.  It is inevitable.  What isn't inevitable is whether or not Ridley will have the time to make all this magic happen.  Its a full plate that is for sure.  But first things first.  Harrison Ford?  How about another run as Deckard?!?  What say you sir?