The OA Season Two Teaser
A ton of you joined me on the journey through season 1. And if you haven't seen The OA season 1, it's a definite must see. It's curious, its fascinating, it crazy. And it's even more fun when you join us on the path, and discuss it with us as you go. I'd never done anything like that before. But it was a ton of fun.
We had been hearing for a little while now that Netflix might be interested in a season 2 of the OA? But nothing official had come our way. Until yesterday.
Not much there… except! For us really hungry OA fans, we can tease all kinds of milk from a stone. Alright, the teaser starts with the OA saying "Homer". Which isn't too shocking. It's how Season 1 ended. We also see the pink-ish room, and windows looking out on a blue sky. We see water and smoke. Both were important in season 1. The smoke was how Dr. Hap would knock out all of his test subjects. So smoke is a pretty dark image. Water was also how he killed his test subjects, and yet, this is ocean water it would appear. So possibly it is different than the imagery of how he drowned his victims.
Then we got some braille.  So I pulled out a Braille dictionary. (I know absolutely nothing about Braille, but I totally dig it now. Super cool stuff happening in there.) Ok, so, yeah, there was some braille in there. WHAT DOES IT SAY!?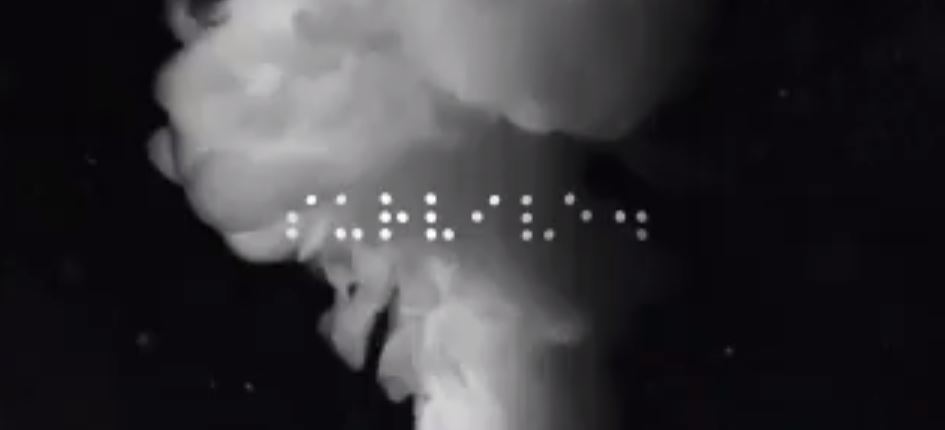 Again, I know NOTHING about braille. But to me? What that says is this: "Survive" – but wait, that last character there is weird. It's not an alpha-numeric character. Huh? It falls outside the standard set. Right? Um, I believe… I think… that that last character is a dollar sign. No, I'm sure it's a dollar sign. So this is actually what it says: "Survive$"
The OA is all about survival. Survival in this life, surviving through to the next.  But Survive$? Am I right on that? Is that what it says? I love the survives connotation. It continues. It made it past season I. The OA is alive. But Survive$ has a totally different connotation to it. Doesn't it? Hrmmm.
Brit Marling talked with Vulture and said of the season II announcement, "We always thought of it almost like books, and there could be many different volumes. In some ways, [part one] is a self-contained story… The science-fiction, metafictional elements are open-ended so there can be a part two in which we can delve into those spaces." Woah. Um. Spaces? Do you see spaces in season one that allow for more room for more story telling? Are they talking about splintering off and discussing each character? Maybe they are talking about multiple OA's? Maybe my theory that I discussed during the season I recap that they might delve into getting Brit out of the hospital (totally think Dr. Hap should become her doctor in real life.) Or possibly, and I think this one is most on target with where they go, the OA will be alive and well after recooping and the rest of the season will be about what she saw when she was shot, and then the reintroduction of some threat. Which, seems to be the hardest thing for season 2 to do well. What is the threat? Is there a swath of doctors that study these people in secret? Etc.?
Alright, bottom line? I'm stoked that The OA has announced that The OA is signed for a second season. Totally stoked. Had a ton of fun in season 1. What are your thoughts on the season 2 teaser?