Steven Soderbergh's Top 9 Movies
Steven Soderbergh is one of the more prolific directors of our time, and the industry sorely missed him during his recent three-year sabbatical. But the recent release of Logan Lucky marks the return of Soderbergh and his unique style that continually draws the biggest names in film to work with him. And I have yet to get the time to go out and see Logan Lucky, but you can be certain that I will be seeing it in the next week or two. So, in a move to commemorate Soderbergh and his return to the cinemaplex, here's a walk through memory lane with my top nine movies with Steven Soderbergh.
Sex, Lies, & Videotape –
Soderbergh is rare in that his very first movie has the highest ratings of all his films on Rotten Tomatoes at 98%. Sex, lies, and videotape was written by the twentyodd year old director in… wait for it,  eight days. And it would go on to win the coveted Palme d'Or at the Cannes Film Festival.
You know I am all about independent film here on THinc… and this film was the epitome of independent small films when he started. It features a small ensemble that would later go on to become more famous for their TV work (The O.C. and Law and Order's Peter Gallagher, The Office and Boston Legal's James Spader). The cast and Soderbergh weave a tangled web of trysts, repression, and confessions that is truly thought-provoking. Not to mention that the film was nominated for the Academy Award for Best Original Screenplay.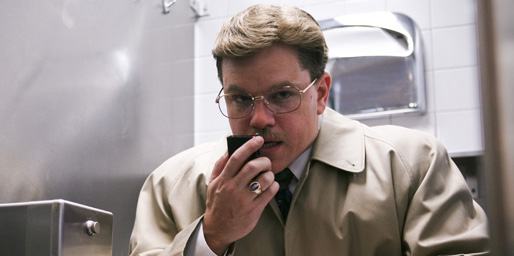 The Informant! –
So Mark Whitacre has worked for Lysine Developing Company ADM for many years and has even found his way into upper management. But wow is he not ready for this next assignment, which is becoming a spy for the FBI. Whitacre is basically forced into working as an informant against the illegal price-fixing activities of his company. But as his incessant lies keep piling up, his world begins crashing down around him.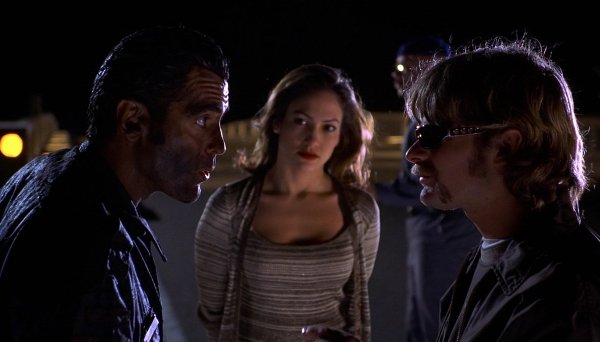 Out of Sight –
The crime comedy has become a Soderbergh signature, and 1998's Out of Sight was his first big one. Starring in his first of several Soderbergh films is Don Cheadle and George Clooney, along with Jennifer Lopez, Dennis Farina, Ving Rhames, and other notables. In a role he would become very familiar with, Clooney is a professional bank robber that escapes from prison with a U.S. Marshall (J-Lo) in hot pursuit.
Getting away, Clooney reunites with two other criminal cohorts to try and steal an underground stockpile of diamonds they heard about in a wealthy businessman's home. However another crime mob is planning to do the exact same thing. After a series of box office disappointments, Out of Sight reignited the industry's faith in Soderbergh's creativity and also earned the movie several accolades including being named the 52nd best-edited film of all-time.
Ocean's 11 –
The movie that jumpstarted heist movies… Ocean's 11 (and their subsequent sequels, as well as an upcomming prequel Ocean's 8? This movie has created a veritable cornucopia of copycats and the like.)
The crime caper follows criminal mastermind Danny Ocean (Clooney) recently being released from jail. With cohorts Rusty Ryan (Pitt) and Reuben Tishkoff, the two begin assembling a dream team of criminals in an attempt to rob the vaults of three of Vegas' biggest casinos. The film's pace, quirky laughs, and heist action never let up, and drew enough people to theatres to warrant two just-ok sequels and an all-female spin off. Eleven came out at a perfect time too, just when online casinos were about to go mainstream both in the US and the UK and enjoy a wave of popularity that has grown steadily and evolved technologically since.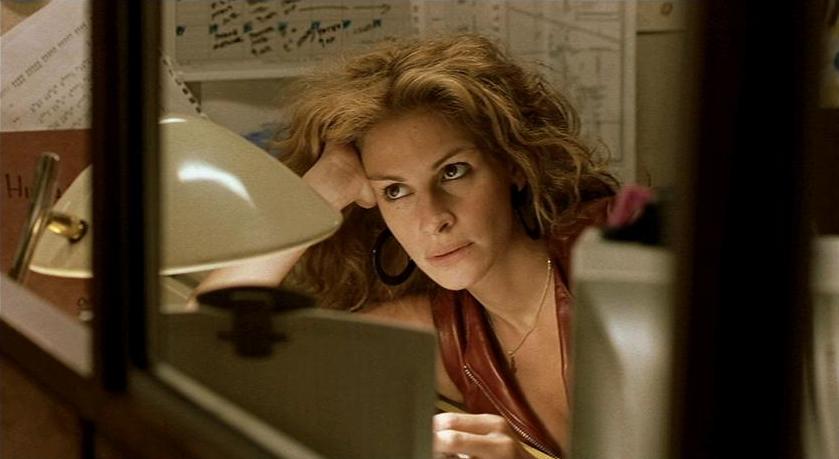 Erin Brockovich –
Erin is a 2000 American biographical film directed by Steven Soderbergh and written by Susannah Grant. The film is a dramatization of the true story of Erin Brockovich, portrayed by Julia Roberts, who fought against the energy corporation Pacific Gas and Electric Company (PG&E). Though a bit of a stereotypical Rocky/underdog movie, the story was authentic to the original happenings and overall, I would say this was definitely one of Julia Roberts better performances in her career.
Contagion –
is a medical disaster film that came out in 2011. Soderbergh's normal enormous cast and high powered actors can be seen with Matt Damon, Laurence Fishburne, Jude Law, Gwyneth Paltrow, Kate Winslet and others assembling to get this movie built. Basically the movie is about the spread of a virus that is quickly spreading around the world and the attempts of the medical community to stop it while the world devolves into chaos. Possibly the only real negative in this movie is the happy ending that appears seemingly out of nowhere. This movie may be the counterpoint to the recently released It Comes In Darkness.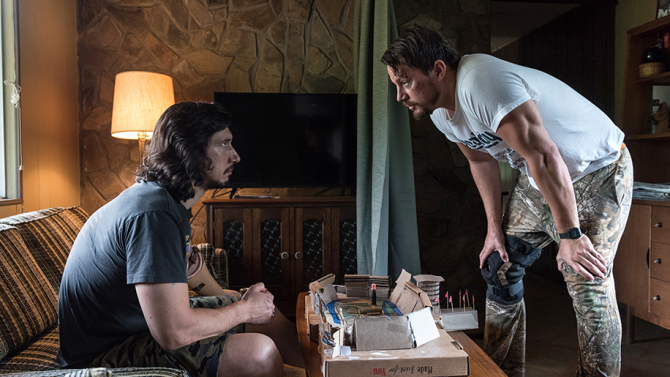 Logan Lucky –
Soderbergh returned to directing (and organized crime dramas) with Logan Lucky in August 2017. I have heard numerous people call it Ocean's 11 meets Ricky Bobby, but I will say that does denote the level of humor that's packed into this truly successful comedy thriller. Channing Tatum takes the lead as Jimmy Logan, a construction worker recently fired from his job at the Charlotte Motor Speedway. Down and out, Logan recruits his brother (Adam Driver) and felon Joe Bang (Daniel Craig) to stage an underground heist during the speedway's biggest race of the year. Katie Holmes, Hilary Swank, Seth MacFarlane, Riley Keough, and several country music stars play supporting roles, though the film is worth the price of admission just to hear James Bond do a southern accent.
Side Effects – 
After 2012's comedy-drama Magic Mike, Soderbergh went the other way with his next film, psychological crime thriller Side Effects. In it, Emily Taylor (Rooney Mara) tries to kill herself in an apparent mental breakdown after her husband (Channing Tatum) is released from prison.
As the title suggests, things go sideways super quickly. To curb Emily's increasingly psychotic symptoms, two psychiatrists (Catherine Zeta-Jones and Jude Law) suggest an experimental new antidepressant. So if you were to look at the box of this movie, you'd think it'd be a polemic on harm of the drug industry in America today. But do you want to know what it really is? It's actually a Hitchcockian right hook of a head job instead.
Traffic – 
Soderbergh was crazy busy in 2000, so much so that he became the first director to receive to Best Director nominations. He received one for Erin Brockovich and the second for Traffic. Traffic, as we all know, rightfully took the day as it cleaned house in the 2000 Oscars.
Traffic follows the war on drugs through the eyes of the cartel members, law enforcement, the users, and the families that get caught up in it all. Looking back, the cast seems even more larger than life now than it did in 2000, featuring Michael Douglas, Catherine Zeta Jones, Don Cheadle, Dennis Quaid and Benicio del Toro. One of his highest rated works on Rotten Tomatoes (92%). And personally, I think it is his best movie overall, but I would argue the Side Effects is his best mind job movie he's ever made.