Last Updated on
Books We Love March 2013
I like books.
That is possibly one of the simplest sentences I've ever written. The irony in that sentence is so enormous that it circles back around on itself. "I like books." Hah. Makes me chuckle actually just looking at it. So yeah… I love books. How about we just leave it at that for now, and you just trust me on this one.  So "Books We Love March 2013" is the first in a series of book tip blogs I plan to write monthly.
Mainly that is because I always have books percolating in my brain. Books that I've read and loved, and books that I'm hearing amazing things about. So this is just a list of the books on my radar, and hopefully it will also be a way to find out what you guys are hearing about that sound good to you too.  And another thing I think we should do is refer to ourselves in the third person.  Books "We" Love.  See what we did there?  And then, maybe once we've got a year under our belt we could compile the list into the best of compendium.  It will be great fun – we think.
So without further ado… let's kick this month's installment off!
Books We Love
The Dinner by Herman Koch – An internationally bestselling phenomenon: the darkly suspenseful, highly controversial tale of two families struggling to make the hardest decision of their lives — all over the course of one meal. It's a summer's evening in Amsterdam, and two couples meet at a fashionable restaurant for dinner. But behind the empty words, terrible things need to be said, and with every forced smile and every new course, the knives are being sharpened. This one unwound slowly, but it had an inner tension, unraveling entropy and a surprise ending we adored.
Both Flesh
And Not by David Foster Wallace – an assembly of 15 DFW essays never published in book form before. Never has Wallace's seemingly endless curiosity been more evident than in this compilation of work spanning nearly 20 years of writing. Here, Wallace turns his critical eye with equal enthusiasm toward Roger Federer and Jorge Luis Borges; Terminator 2 and The Best of the Prose Poem. If you have read really anything of ours you'll know we have a bit of a man crush on the late DFW. We had read all of these essays before, but we loved the walk down memory lane.
The Twelve by Justin Cronin – This book made us work, not because of its large page count, but just because of its enormous cast of characters and keeping track of their descendants a hundred years later.  But outside of becoming a part time genealogist, we definitely loved the story.  Cronin's The Passage so far is probably in our top three books of the new millennium.  So of course we were going to love the sequel – especially the scary things that go bump in the night throughout!
No Easy Day by Mark Owen – Interested in the intricate details surrounding the assault on Osama Bin Laden's compound and the team that pulled it off?  Very interesting details here about the training and the execution of one of the most seminal days in American history.  Let it be said that "Books We Love" isn't just about books for the drawing room its also for the war room.
Books We Will Soon Have Loved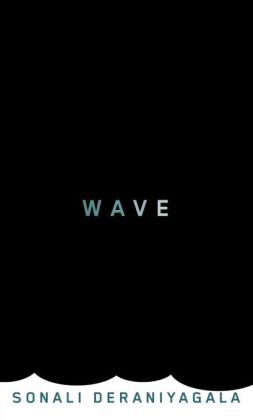 Wave by Sonali Deraniyagala – On the morning of December 26, 2004, on the southern coast of Sri Lanka, Sonali Deraniyagala lost her parents, her husband, and her two young sons in the tsunami she miraculously survived. In this brave and searingly frank memoir, she describes those first horrifying moments and her long journey since. She has written an engrossing, unsentimental, beautifully poised account. Haven't read this one quite yet, but its at the top of our list. We'll circle back and update once we've read it. But we can't imagine this one going wrong. Amazing story.
The Accursed by Joyce Carol Oates –
Princeton, New Jersey, at the turn of the twentieth century: a tranquil place to raise a family, a genteel town for genteel souls. But something dark and dangerous lurks at the edges of the town, corrupting and infecting its residents. Vampires and ghosts haunt the dreams of the innocent. A powerful curse besets the elite families of Princeton; their daughters begin disappearing. We really have enjoyed Oates in the past. And this book has been in development by her for more than 20 years. That makes it worth a peek in and of itself.
Ghostman by Roger Hobbs – Stunningly dark, hugely intelligent and thoroughly addictive, Ghostman is Hobbs' first novel. When a casino robbery in Atlantic City goes horribly awry, the man they call in the Ghostman to solve their problems. The popcorn novelist in me yens for this little gem.  Seems equal part Ocean's Eleven, Nine Queens, and Pulp Fiction.  We just cracked it open last night for the first time and are already engrossed.  We can't wait to find out what happens.
How to Get Filthy Rich In Rising Asia by Mohsin Hamid – A book written fully in second person, "How To" is fiction in the form of a Self Help book.  This isn't Hamid's first time writing completely in second person, "The Reluctant Fundamentalist" was also written in second… where it turns out the story is being told to a crazy American across the table from the narrator.  We love books with inventive narration styles and we are certain Hamid won't let us down with his inventive How-To book.
Books We Can't Wait To Come Out
The Odds Against Tomorrow 4/2 – New York City, the near future: Mitchell Zukor, a gifted young mathematician, is hired by a mysterious new financial consulting firm, FutureWorld. The business operates out of a cavernous office in the Empire State Building; Mitchell is employee number two. He is asked to calculate worst-case scenarios in the most intricate detail, and his schemes are sold to corporations to indemnify them against any future disasters. This is the cutting edge of corporate irresponsibility, and business is booming.
The Blue Book 4/12 – From one of the U.K.'s most dazzling novelists — whom Richard Ford has called "a profound writer" — comes this daring new novel set in the unsteady, self-contained world of a luxury liner. While on a transatlantic trip with her soon-to-be-fiancé Derek, Elizabeth unexpectedly runs into ex-lover Arthur, with whom she shares a shady past.  We are hearing that the book is a post modern sham.  Complicated.  And pseudo-intellectualism drivel wrapped in 2nd person narrated farce.  Which all sounds like BRILLIANCE to us.
Let's Explore Diabetes with owls 4/26 – From the unique perspective of David Sedaris comes a new book of essays taking his readers on a bizarre and stimulating world tour. From the perils of French dentistry to the eating habits of the Australian kookaburra, from the squat-style toilets of Beijing to the particular wilderness of a North Carolina Costco, we learn about the absurdity and delight of a curious traveler's experiences. Whether railing against the habits of litterers in the English countryside or marveling over a disembodied human arm in a taxidermist's shop, Sedaris takes us on side-splitting adventures that are not to be forgotten.
The Ocean At The End of the Lane 6/18 – A brilliantly imaginative and poignant fairy tale from the modern master of wonder and terror, The Ocean at the End of the Lane is Neil Gaiman's first new novel for adults since his #1 New York Times bestseller Anansi Boys.  This bewitching and harrowing tale of mystery and survival, and memory and magic, makes the impossible all too real…