Glitches A Free Online Serial Novel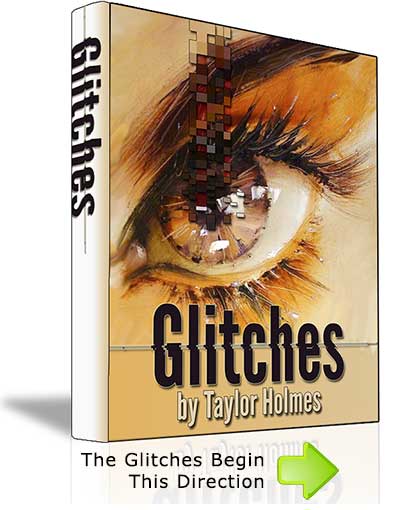 In order to celebrate NaNoWriMo 2013 (If NaNoWriMo means nothing to you, please visit nanowrimo.org) I have decided to post my 2012 entry here as an online serial.  Which means that I will start publishing a chapter a day over the course of November… But seeing as though the book is 36 chapters I decided to start posting chapter one now in order to have all 36 posted by the end of November.
The book is entitled Glitches and is 412 pages.  I wrote it last year through November and December and haven't really cleaned it up much.  But it's a fun little book all the same.  I've given you a summary below so that you can decide whether or not it is for you.
Glitches – a summary
Ben is a young man on the verge of getting engaged. Ben is also a young man on the verge of committing suicide. Until Ben discovers that he can Glitch that is. By Glitching Ben is capable of stopping time, for everyone except himself that is. Ben begins to learn he has enormous hidden capabilities locked within himself. And apparently there a number of individuals who have been watching Ben for this very capability for a long, long time.
And that is when Ben realizes that he has accidentally stumbled upon a woman who Ben is certain will be his one true soul mate. But all he knows about her is that she is the most beautiful woman he's ever seen, and that she might very well be capable of fantastic feats of her own…
Soon Ben realizes that the world as he has perceived it is not all there is to life. There is something more. A whole lot more. And as Ben begins to strengthen his enormous powers and test the limits of his strength, the powers that be within this powerful subterranean civilization decide to take a look at Ben themselves. And that is when absolutely everything Ben held dear to is ripped from his hands. Will Ben survive this new world order he's only just recently discovered? Will Ben be able to use his new powers for good? And most importantly will Ben survive this mistake of an engagement and her over the top family? Join me and find out!
Glitches A Free Online Serial Novel – Release Dates
I will try and release a chapter a day. I am certain I will be busy writing my 2,000 words a day for NaNoWriMo 2013 so do have patience with me please.  But heck, if you want to bypass the daily waiting, you can get the entire novel in EPUB for your e-Reader for about the cost of a drip Starbucks cup o' coffee right here. Save yourself the wait, and the annoyance of reading my book online – read from the comfort of your favorite e-Reader!! Haha. Or if you'd like it in PDF, Mobi or word doc – whatever, just let me know and I'll hook you up.
You can find chapter one right here. I will follow it up every single day for 36 days through until all 36 chapters are out and available. So celebrate NaNoWriMo 2013 and read 2012's effort. And feel free to comment on each of the chapters – if you don't like something that is happening, SAY SO! I'd love to hear your feedback.