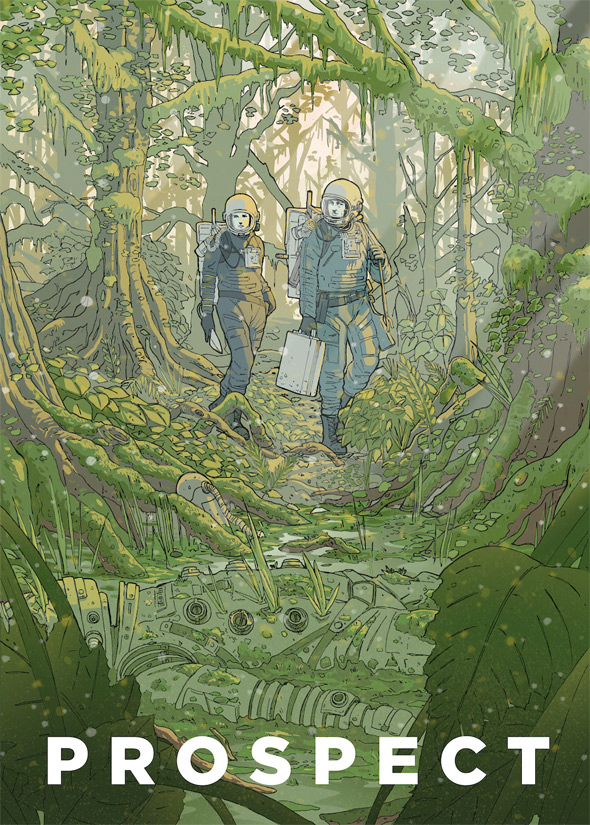 Prospect a Gorgeous SXSW SciFi 13 Minute Short
Is it possible to create a sci-fi bildungsroman in no more than 13 minutes and finance it through a kickstarter campaign that gets debuted at SXSW? Apparently. Because we have it right here.  I am totally digging on the minimalist design and the throwback feel of this little movie.
Prospect is the coming-of-age story of a teenage girl on a toxic alien planet. She and her father hunt for precious materials, aiming to strike it rich. When the father is attacked by a roving bandit, the daughter must take control. Prospect premiered at the 2014 SXSW Film Festival.
The project was funded on Kickstarter last year, earning $21,000 to complete the film. Prospect is co-directed by Zeek Earl & Chris Caldwell, from a script written by Chris Caldwell. The cast includes Callie Harlow & Tony Doupe. With cinematography by Zeek Earl, and original music by Daniel L.K. Caldwell. Produced by SHEP Films. For updates on this, visit their official site or Facebook. If you are diggin' on the soundtrack you can download it for free.
The only thing missing in this awesome short is the next 130 minutes!
Prospect (Short Film) from Shep Films on Vimeo.