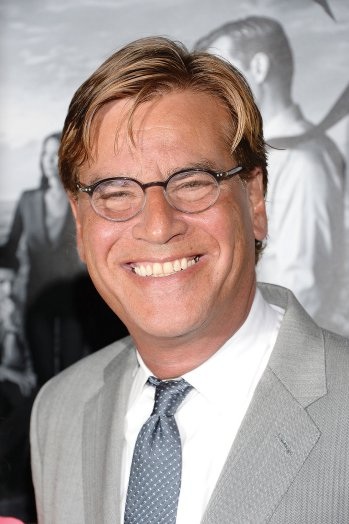 Aaron Sorkin and Flashboys will be money
Michael Lewis is the economic equivalent to Malcolm Gladwell. You push a tipping point, I give you the Blind Side.  Counter with Malcolm's book Blink and I give you Lewis' Moneyball. You bring, David and Goliath, What the Dog Saw and I will double down with The Big Short, Boomerang, and Next.
But it's Michael Lewis' latest book that has really blown me away. Flash Boys. I have never read a better conspiracy theory in all my life. Funniest thing there? It's non-fiction. And it's all true. I've been thinking about this book since I first read it… Can't stop actually. I even began writing a screenplay myself for Flashboys it's so stuck in my head. Seriously. I got screenplay writing software. Learned how to use said software (which wasn't exactly simple). And then I began writing it just for fun because I know it would be a content rich environment.
And now it was just released that Aaron Sorkin is in negotiations to write the screenplay for the Sony movie project? Seriously. About a week ago I read the screenplay for The Social Network I loved Sorkin's writing so much. And this wouldn't be the first Lewis, Sorkin collaboration before. Sorkin co-penned Moneyball as well… Which was another great movie (even though, as a rule, I can't stand the formulaicism of sports movies) that totally turned that genre upside down.
Sorkin and Lewis' Flashboys will really be something. I am actually going out on the longest flipping limb ever and saying, Sorkin will win another Oscar for best adapted screenplay. Like stealing candy from a baby. It's a lock. This book and story. Plus Sorkin's laser eye… Damn that's gonna be good. So you hear it here first. Sorkin to win another Oscar to follow up on his Social Network Oscar. Promise. Until then!