Alcatraz Installation by Ai Weiwei
Ooh.  Oooooh.  I do love this new installation by Ai Weiwei!
The exhibition is on Alcatraz, possibly the world's most famous jail in the world.  I personally can't think of one that can contend with Alcatraz.   Over the past year my travels have brought me to San Francisco a couple times and I always made sure I got a few photos of the famous institutions.  There is even a night tour of the facility that highlights the ghosts and the haunts of the prison (including a tour of the infirmary that will get to even the most frightless amongst you.)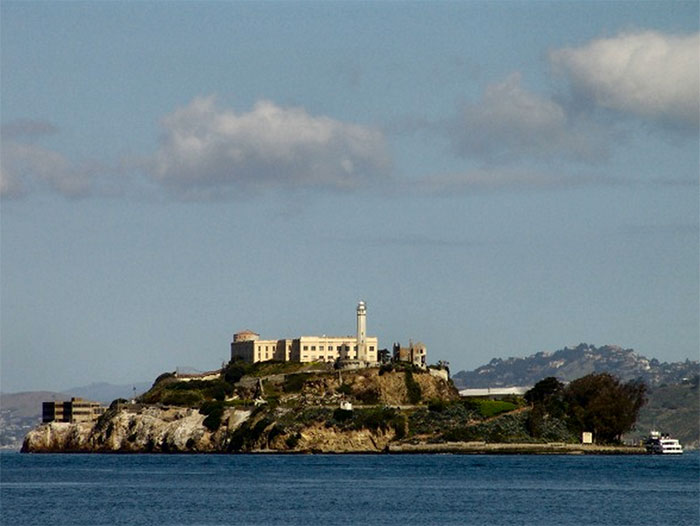 But look at these flowers blossoming in this just the darkest of locations imaginable.  What a gorgeous artistic statement!  Love it.  The perfect whiteness of the flowers, contrapuntally set against the thoroughly distressed walls and bars.  Gorgeous.  Ai Weiwei has created a large body of work for the prison installation, my favorite is "Blossom" which has been installed in several hospital ward cells and medical offices. And as its name suggests, intricately detailed encrustations of ceramic flowers are blossoming out of sinks, toilets and tubs that were once used by hospitalized prisoners.  In Weiwei's own words, he explains his creation perfectly:
"The misconception of totalitarianism is that freedom can be imprisoned. This is not the case. When you constrain freedom, freedom will take flight and land on a windowsill."

There are a number of other interesting juxtapositions in this Alcatraz installation.  One called Illuminations experiments with the play of light in the darker corners of the prison.  Another entitled Refractions is an enormous sculpture based on the formation of bird's wings.  Visitors are able to view the sculpture from afar, where the guards usually monitored the work of the inmates years ago.  (See what he did there?)  Another is an audio installation wherein individuals are invited to sit in a cell and listen to the poetry of famed South African poets read allowed their work.  And another station of the exhibit encourages visitors to write to people that are currently imprisoned around the world.  It is an amazing Artistic achievement, and we wish Ai Weiwei all the best.  I only wish that my travels would swing me back through before April next year.  Could happen.  I'll keep my fingers crossed.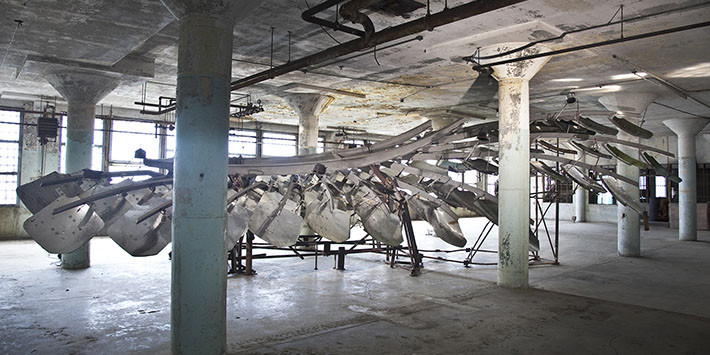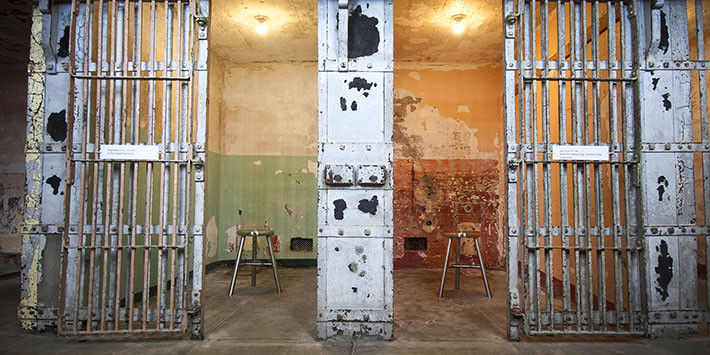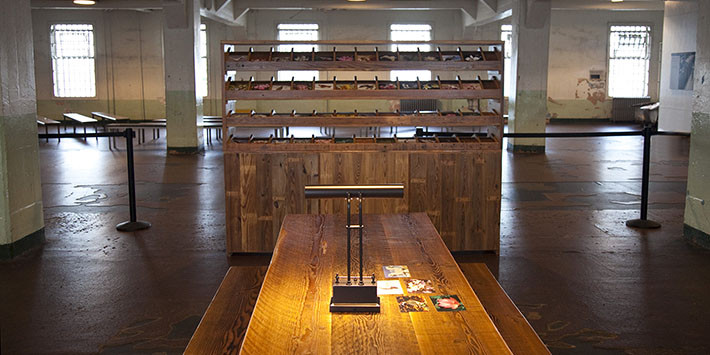 Ai Weiwei's exhibition on Alcatraz will be open through April 26, 2015.