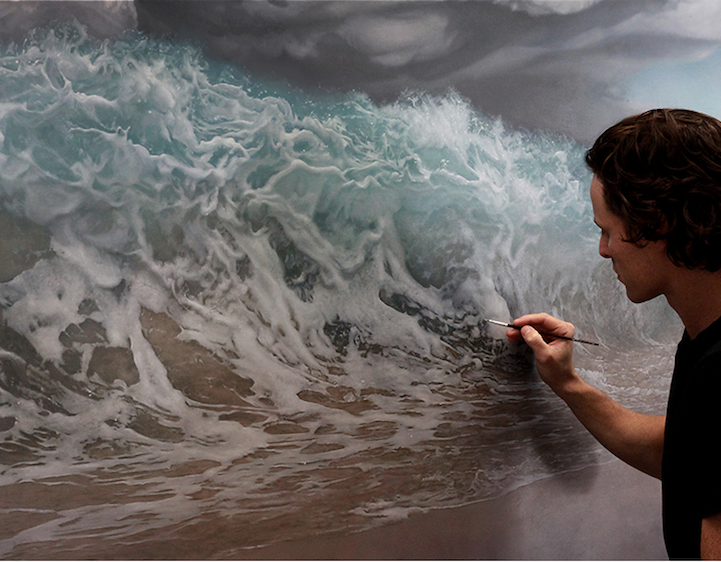 Joel Ria a Modern Dali?
Is it physically possible to be both a hyper realist, and also Dali-esque at the same time?  One look at Joel Ria's paintings and you obviously say… "well yeah.  Duh."  Joel exploded onto the scene in 2005 and 2006 when he had his first solo show sell out on opening night.  Since then Joel has continued to draw from his own life and details of his past to create new works.
I personally love the overwhelmingness of man standing in the face of nature that can be seen throughout all many of his paintings.  Waves painted with such perfection that it really is awe inspiring.  Colors so bright that they punch clean off the canvass.  And visions so strangely familiar I think I may have, no I definitely have, dreamt many of them regularly.  Can't wait to see what Joel dreams up next…
And what about this.?