Last Updated on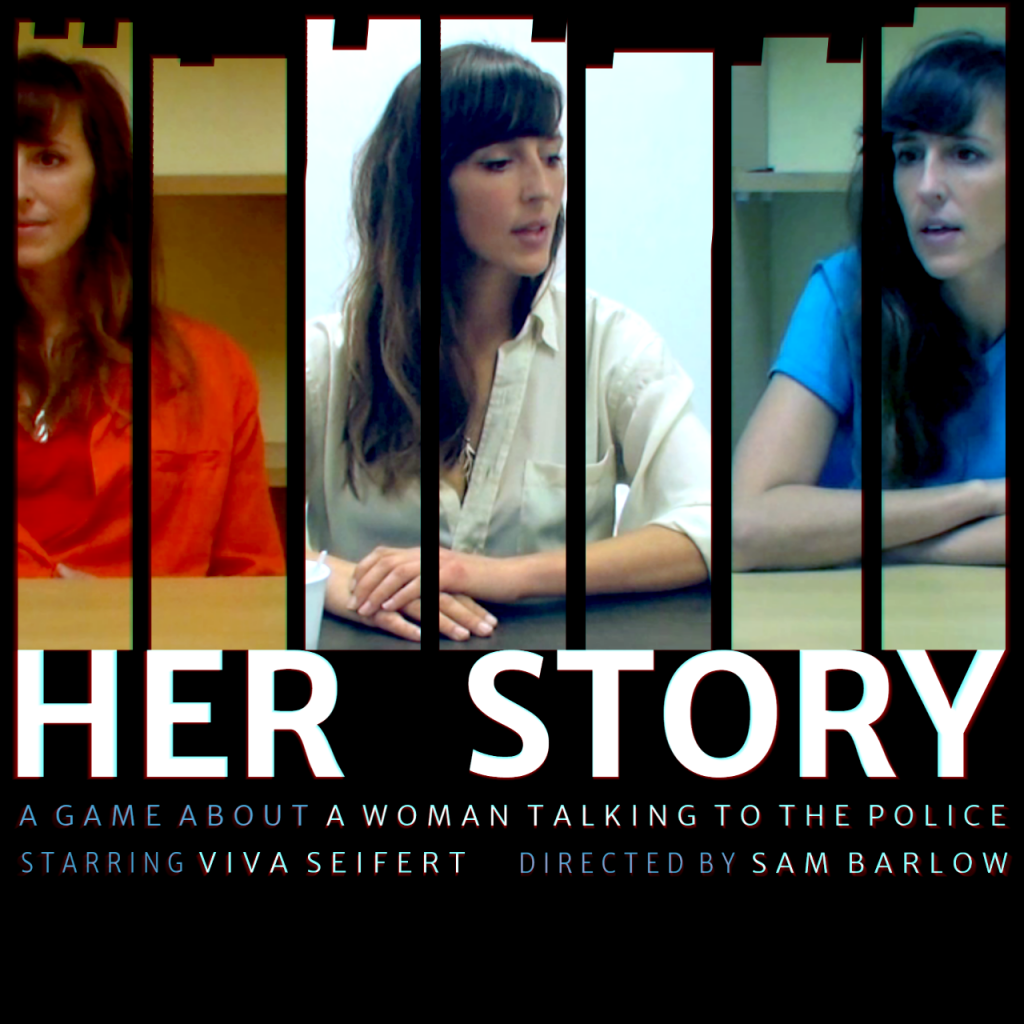 Her Story Game Interview With Sam Barlow
I just spent 5 bucks on an iPhone game.  In the iOS world that is a fortune seeing as though I normally wait until the games are free to pick them up. And guess what, the game is solely text based.  Right now the games I am most interested throwing money at are not your typical games.  I want games that push the envelope and turn the gaming world inside out.
And that is where Her Story comes in.  Right now I can't think of another game with a more innovative play technique happening. Within was interesting as an experiment.  Maybe The Witness will return us to our Myst roots too?  But those are all recognizable as "games".  Navigate the world.  Investigate your environment.  Solve problems.  Move to the next area, repeat.  But Her Story is completely different.  Instead of navigating from point A to point B, you are given access to series of seven interviews that were conducted by the police of a woman about her missing husband. Here is a photo of the interface for the game, the searches that are showing here are for "lying?" and "murder".  Which obviously means that is the crux of the problem before us.  Did this woman kill her husband that has disappeared?  Maybe its Gone Girl in reverse maybe?  Anyway I digress.
Sam Barlow was nice enough to chat with me about his new game, and put up with my crazy head in a box questions so that I could bring them to you.
Taylor – From the outside looking in, it would seem like this game would have been more like creating a movie than a game per se.  What did the development process look like, and how long did you spend writing?
Sam – The writing was 90% of the development effort. At first it's like developing any other story — research, characters, building it up in my head. But then the process of getting it to work with the gameplay I have going here — the 'database story' aspect, that was unlike anything I've done before. It was complicated, more like sculpting than crafting a linear narrative. I had to keep shifting my perspective and making sure the pieces hung together. Then shooting it was harder than shooting a movie in some ways. We couldn't rely on edits and cuts to cheat things. There was so much weight for Viva, our fantastic actress, to carry — she had to perform hours of these interviews, some really tough monologues — it was essentially an intense theatrical one-woman show, but without the months and months of rehearsal.
Taylor – Are you familiar with the podcast Serial at all – and the rage that is going on in that space?  It seems like your game is coming out at the perfect time to capitalize on this sort of a self detective, arm-chair gumshoe desire that is so prevalent these days.  Were you tapping into this trend/need/desire when you decided to create the game initially?
Sam – I absolutely need to listen to Serial. Several people have mentioned it and it seems right up my street.
I've always been a huge fan of the genre of police procedural stuff with that crossover into true crime. I grew up on classic cop shows, was a huge fan of the classic series Homicide: Life on the Street — much of which was based on real stories that David Simon wrote up as a journalist. Some of the same stories he then went on to base The Wire on.
There's a trend for the procedural to go into some darker, more personal spaces — the Scandocrime shows, Broadchurch, True Detective. These kinds of shows are clearly part of a trend that is pulling more from the Thriller genre into the classic cop format. I think Her Story is definitely part of that zeitgeisty thing. I think seeing True Detective's popularity helped reassure me that there would be an audience for something like Her Story.
And the trend kind of bleeds over into the real stuff. So people have an appetite for crime stories and murder cases. And there's a tendency to treat these big high profile murder cases like they're another TV show. The discussion and media interest around cases like Jodi Arias, more recently you had Oscar Pistorius. This was something I was very interested in when I was working up Her Story — the way the Youtube culture and armchair detective stuff has come together.
Taylor – I've been reading back through your blog some, and you speak a bit about the state of game play today – can you tell us of any other innovative games that you would be interested in playing now or in the near future?  (Have you heard of the game The Witness (Jonathan Blow), they seem to have a similar desire to you… though through different means.)
Sam – Yeah, The Witness looks neat. I was a big fan of Riven, the second Myst game, when that came out so I'm interested to see how that stacks up next to it. They've been fairly tight lipped about the narrative side of the game, I'm intrigued to see how that fits in.
I'm always excited to see what Simogo are up to — their last three games (Year Walk, Device 6, The Sailor's Dream) have been an amazing hat-trick. You have them and people like Inkle (80 Days) doing really great stuff on iOS. Mixing things up, putting bigger games to shame. I don't know if you've played a game called Blackbar, also on iOS. That was another game that really impressed me — it was such a perfect, simple idea — and wonderfully executed. I absolutely need to put some time aside to play through Emily Short's game Blood & Laurels — it's on the app store too — this is her big, rich story game using the Versu tech. That game uses some AI approaches to create a dynamic, but authored story — super clever. So many games, so little time!
Taylor – I was happy to pre-order the game, but am curious what you are working on up to launch, and when your hoped for launch date is?  Are you coding?  Testing?
Sam – At the moment I'm having some people test the game and trying to balance some aspects of it, get the final set of features and polish items together then we go into the back-end and finish everything up. This stage is nerve-wracking, but hugely useful — seeing how different people come at things, the different approaches people take.
Taylor – I am super stoked about your game, and can't wait to get my hands on it.  Kudos to you for doing something different and innovative.  I'd really appreciate it if you guys would upvote the heck out of this thing on Steam. And heck, while you are at it, spend five bucks and support a new voice in the gaming space and pre-order the game.  Simple enough, right?
If you are interested in some of the presskit materials for the game, stills and the trailer, feel free to check them out here. I think you will quickly get just as excited as I am already.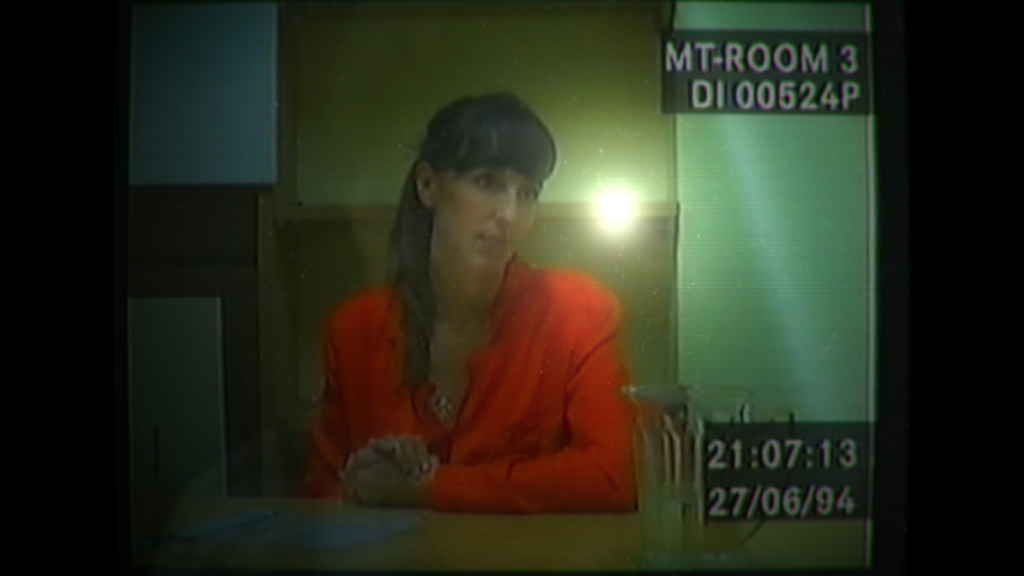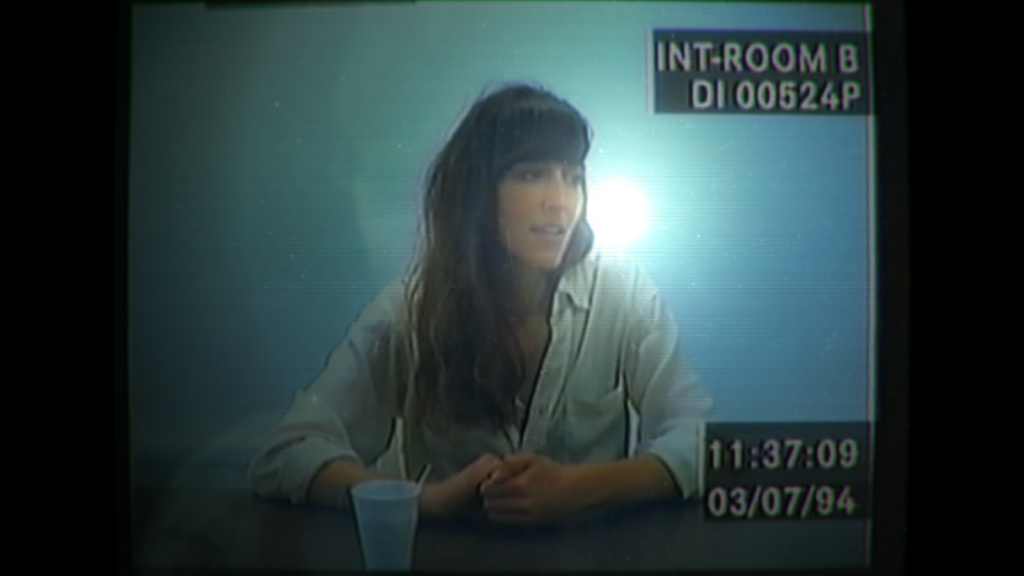 Here is the teaser trailer for Her Story.  Very good details here where we can get a sense of the videos available to us and the information we might come away with.  I find the entire enterprise fascinating really.