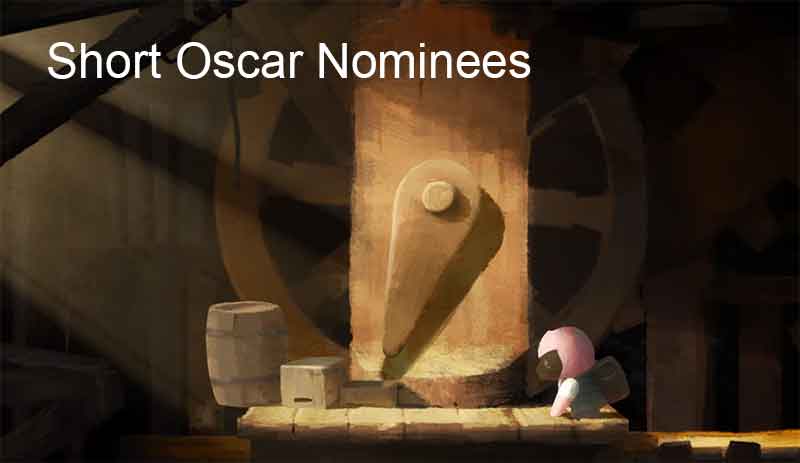 Oscar Short Film 2015 Nominees
Over the last month or so I have been making a concentrated effort of delving into the short film world. I've had the pleasure of talking with a couple of fantastic directors and have discovered there is a ton to this world of shorts I knew nothing about.
Well, it wouldn't be a discovery endeavor if we didn't take a look at the movies that have been nominated for the Oscar category for short films of the year. There are some really interesting movies here. And if you are a huge fan of the Oscars, remember to jump into my Oscar Pool!!  Who will you be voting for in the Short Film Category?  I know that I will be watching this one closely.
Last year I called this category in advance – and just loved that particular competition.  I don't think there is as clear cut an answer this year.  But I think Disney obviously has a strong candidate with Feast… I happened to see this recently in the theater with my kids and was amazed at how they pulled off such a robust story told in just a few minutes worth of film.  But I personally hope another more avant-garde film will win.  Like the Dam Keeper which looks like a really really rich story and amazing style.  But who knows, we shall see what happens with the Oscar short film 2015 nominees.