Dark and Brooding Movie Suggestions in the Vein of Lady Macbeth
I recently had a blast telling you all about the truly dark and vibrant film, Lady Macbeth. I get it, you all haven't quite seen it yet because it hasn't been released widely yet. But when you do, I guarantee you, you'll be wanting more films just like it. Dark, brooding, malevolent, even evil, films that will move you to the core. And so I figured, I might as well pull a list together now in advance of people asking me on the sly this very question.
(You guys do email me regularly… and I love talking to you all one on one. It's just fantastic to meet so many of you indirectly.)
But when I say, a film like Lady Macbeth, I don't necessarily mean period piece. Though, it could be. I am actually more talking about the evil that lives just beneath surface and infuses everything within the movie with it. Not horror per se. But just darkness.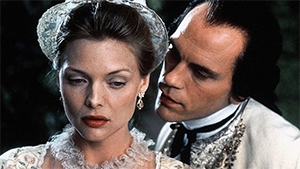 So, some of these are period. Some are modern. Some are new. And some are very old. I would love to hear if I'm off on any of them, and heck, if you've seen Lady Macbeth, and know what I am talking about, jump in and suggest away!
My first movie recommendation in the vein of Lady Macbeth would be the most obvious play imaginable… Dangerous Liaisons. But this will probably be my only suggestion that happens to have gorgeous dresses, Versailles like set pieces, and beyond the pale gardens. And this was YEARS before Michelle Pfeiffer joined De Niro in that mob movie The House. But all that is basically beside the point here. Because the evil that undergirds everything in this movie is palpable. "It is beyond my control. It is beyond my control."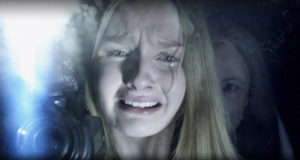 To turn my suggestions around to a more modern vein, I'm going to go with The Visit. The Visit is M. Night Shyamalan rebound movie that he did on his own and completely proved that he is capable and really is a worthwhile director. I promise you. Especially now that he has gotten back to his independent upstart style of film making and has stopped trying so hard to be Hollywood's favorite. Speaking of which, Shyamalan's most recent film Split almost nails this category. But what about his indie flick The Visit? I think it has this other worldly, almost Split like vibe going for it that really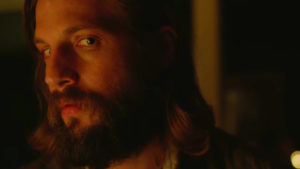 Or, maybe how about an even darker modern movie? The Invitation is fantastic! Not only that but it meets all the various criteria to be on this list and more.
I've talked about this movie before, but not nearly enough of you read that review. And besides, is dark, brooding, and something pulsing in the dark lurks beneath the surface of this film. Something is just not right here. The party conversation is not right, not right at all. We are enticed to stay, and yet want to leave. We know that these new guests to the party have ill intentions for the rest of us. And yet, when you figure it out… I'm sorry, but it's already way way way too late. This movie is brilliant from beginning to end, and I even had a great chance to meet one of the writers of this screenplay. Makes me love it all the more.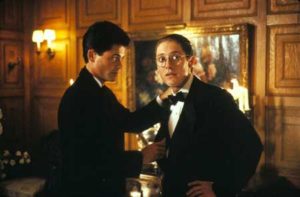 Have you heard of the movie Bad Influence? While in high school I specifically bought a VCR (Yes, I'm that old) for my room that would play a movie, stop – rewind it, and then play it again all automatically just so I could loop Bad Influence in my room ad infinitum. Yeah, that should answer a few questions that some of you might have! Rob Lowe, James Spader and a descent into darkness like never before.
I actually should do a write up of this film because I actually believe that Rob Lowe's character, Alex, didn't even really exist. Oh, whoooops. Did I just spoil a movie that is almost as old as I am?!? Regardless, that, my friends, is a conversation for another day.
Kristen Stewart's Personal Shopper is my next recommendation in this Lady Macbeth evil become's her thread. We've had a ton of fun discussing the ins and outs of Personal shopper here on the site. The evil portent that exudes from the pores of this film. We've discussed the ghosts and the darkness that swirls about this film beautifully. And actually, out of this list, the one movie I would recommend first and foremost would definitely be Personal Shopper. As it just nails the vibe better than all the rest.
And what about honorable mentions? We talked about a couple Shyamalan flicks, but what about The Village? Worth mention here? Or what about the movie VVitch? I haven't seen it, but a reader just yesterday mentioned it to me, and it may fit here better than the rest.
Anyway, there you have it. Have I given you a great list of Dark and Brooding Movie Suggestions in the Vein of Lady Macbeth or what?