SIX! MUHAHAHAHAHA! Welcome back to your new favorite installment of the THiNC. Spotlight where we all rend new and crazy movies to checkout. This week looks to be a lot of fun with five really great movie recommendations if I do say so myself. Thanks go out to the normal crew that pull this list together each week – Lisa, Chris, always, thank you. ARM!? Thanks buddy.


The Vanished – 2020 – An idyllic family vacation turns into a living nightmare for parents Paul & Wendy, when their young daughter disappears without a trace. When the local sheriff fails to chase down any new leads, the frantic parents have no choice but to take matters into their own hands. As tensions mount and the list of suspects grows, the search for the truth leads to a shocking twisty revelation. Watch The Vanished right here on Netflix.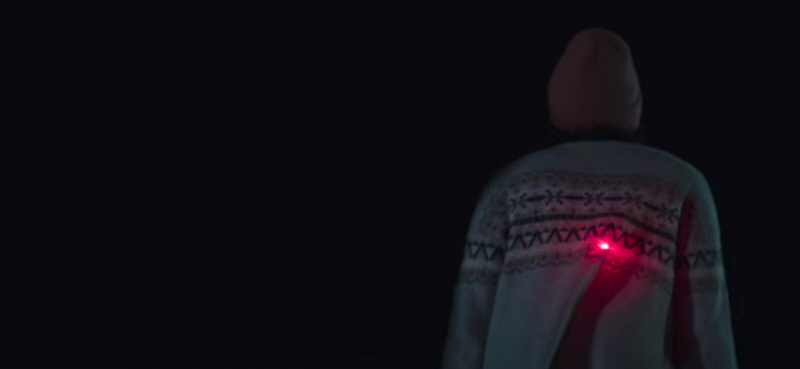 Red Dot – 2020 – The next two flicks come from the lady of leisure, Lisa. Thanks Lisa! Red Dot stars Anastasios Soulis and Nanna Blondell as a couple trying to spice things up with a snowy camping trip in the hills of Sweden. But when they arrive, things go very awry with the arrival of — that's right — a red dot. Specifically, the red dot of the laser aim of a rifle, trained abruptly at our couple, with seemingly no reason or purpose. As the bullets start flying, these two run further and further into the wilderness, trying their best to survive the next shot and solve the mystery behind this phantom red dot. Watch Red Dot right here on Netflix.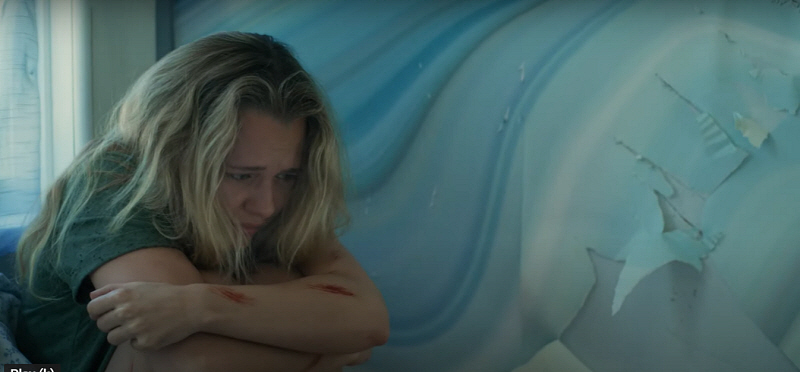 Fear of Rain – 2020 – The tagline: "Some voices you can't outrun." Fear of Rain is a mystery, drama, thriller, horror film — about a teenage girl (played by Madison Iseman) with schizophrenia, who struggles with vivid and terrifying hallucinations. She begins to suspect her neighbor has kidnapped a child. Of course, the only person who will believe her is Caleb…… a boy she isn't quite sure exists… You can watch Fear of Rain here on Amazon.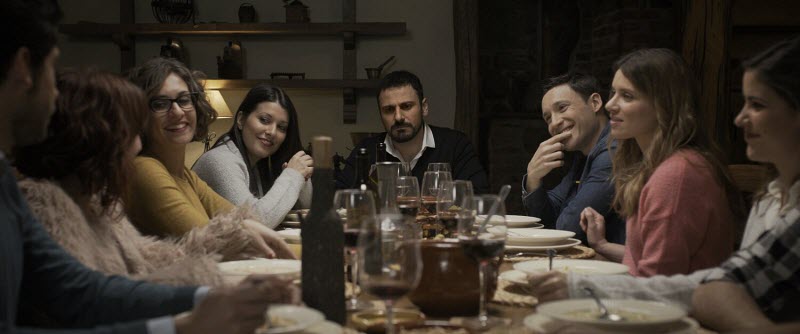 H0us3 – 2020 – "ARM" brings us this Spanish film from the suggestion tab (the red thing at the bottom of the page). Heard this movie described as Coherence receives The Invitation for a weekend in the "Cabin in the Woods" with AI. This story wanders into a decrypted Wikileaks file that wasn't supposed to be crack-able – which, inside, they find an augmented reality app that purports to be able to tell the future. This then leads the "friends" into a discussion of predestination vs. fate, and basically blows the minds of the various characters in the story. Sounds really interesting. But hey, you had me at Coherence. Find H0us3 right here on Prime.

The Killing of a Sacred Deer – I try to add a flashback movie to this movie list to remind you guys of some of the truly great films that you might have missed. Killing of a Sacred Deer will break your brain. Will ruin your mind. And will make you really struggle to figure out what is going on here. But as this film basically helps pay the server costs of this site, all by itself, if you haven't seen it, you really need to check it out. Trust me on this one.
—-
Look, again… we don't certify all these movies. They don't come with a money back guarantee. But you are grownups here. Right? Check them out – if you watch any of them, let us know here, and tell everyone reading what you thought of them. We'll be better off for your guidance. And if you'd like to keep track of all the spotlight recommendations, you can do it right here.
Edited by: CY