Top 100 Movies Butch Cassidy and the Sundance Kid
Top 100 Movies Butch Cassidy and the Sundance Kid. Welcome back to our journey through the top 100 Hollywood movies of all time. Wait, what is that we are doing here? Well, good question, my new best friend… what took you so long to get here? Regardless of that major oversight on your part… we are walking through every single movie on this Hollywood Reporter list… all 100, one by one. We are watching them. We are reviewing them. And we are speaking of ourselves in third person.
Butch Cassidy and the Sundance Kid Movie Walkthrough
First off – yes, I have to admit – I'd never seen this holy grail of westerns til this week. Yes, I love films. I love classic films. I love brilliant films. I'd never seen this before. But, let's talk legends, shall we? Butch Cassidy and the Sundance Kid is played with an effortless blend of charm and ruggedness by Paul Newman and Robert Redford – they are the epitome of retro-modern-classic-outlaw cool (eh? yeah I don't know either.) These two aren't your typical gun-toting desperado's; they're charismatic, quick-witted, and they've got a camaraderie that's as smooth as aged bourbon.
Now, I'm not one to gush over genres, but there's something about the Westerns of yesteryear that captures the spirit of the untamed frontier like nothing else. "Butch Cassidy and the Sundance Kid" does just that. It's not just a tale of bank heists and shootouts; it's a character-driven exploration of friendship, survival, and the relentless pursuit of freedom against the backdrop of the rugged American West. It's almost as if this is a buddy film that is draped in the table dressings of a western. You know?
Stepping back though, the brilliance of this film lies not just in its stellar performances, but also in its cinematic innovation. Director George Roy Hill crafts a visual masterpiece, seamlessly blending action with breathtaking landscapes. The infamous "Raindrops Keep Fallin' on My Head" bicycle scene, set against the stunning Utah landscape, is an iconic cinematic moment that encapsulates the film's unexpected charm.
And let's not forget the dialogue. You know me when it comes to dialogue films. I swoon people… I swoon. And this one's dialogue is sharp, witty, and utterly memorable from beginning to end. The banter between Butch and Sundance is like a finely tuned duet, delivering one-liners that stick with you long after the credits roll. The screenplay, penned by the legendary William Goldman, earned the film an Oscar, and rightfully so. It's a narrative that transcends the boundaries of its genre, offering a storytelling experience that's as timeless as the Old West itself.
Now, I know you all are no stranger to unconventional narratives – I mean, you are a THiNC. reader after all. You love your mind-bending twists and the ending of "Butch Cassidy and the Sundance Kid" is nothing short of iconic, leaving viewers on the edge of their saddles (okay, that was lame, I agree). Seriously though – that ending is completely unexpected, daring, and adds a layer of complexity to the characters that elevates this Western into the realm of cinematic brilliance.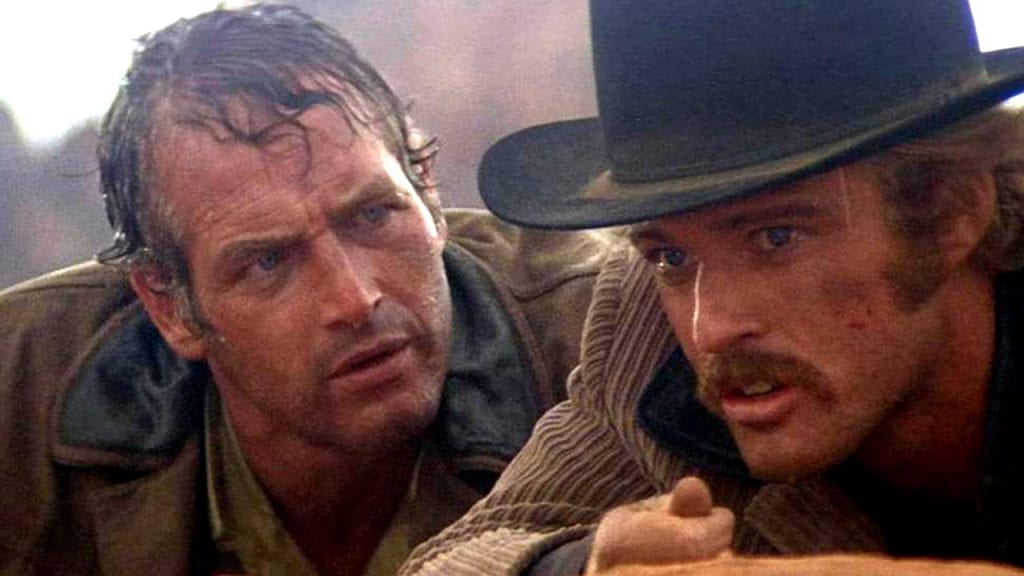 The Ending of Butch Cassidy and the Sundance Kid Discussed
The climax unfolds in a small Bolivian town where Butch and Sundance find themselves surrounded by a vastly superior force of Bolivian soldiers. In a desperate attempt to escape, they engage in a fierce gunfight, showcasing their grit and resourcefulness.
As the relentless hail of bullets intensifies, Butch and Sundance find themselves trapped in a corner, low on ammunition. In a daring move, they burst out of their hiding spot, guns blazing, and make a run for it. However, the lawmen outside are waiting, and in a sudden freeze-frame, the screen is filled with the image of Butch and Sundance caught in the crossfire. The film ends with the ambiguous fate of our beloved outlaws. The freeze-frame leaves the audience hanging, uncertain of whether Butch and Sundance met their demise in that Bolivian standoff. The deliberate ambiguity of the ending has sparked endless debates and discussions, adding to the mystique of the film.
Now, as for the "why" of the ending, it's a masterstroke by director George Roy Hill. By leaving the fate of Butch and Sundance open-ended, Hill invites the audience to ponder the nature of legends and the inevitability of change. These once invincible outlaws, who laughed in the face of danger, are now confronted with the harsh reality of a changing world.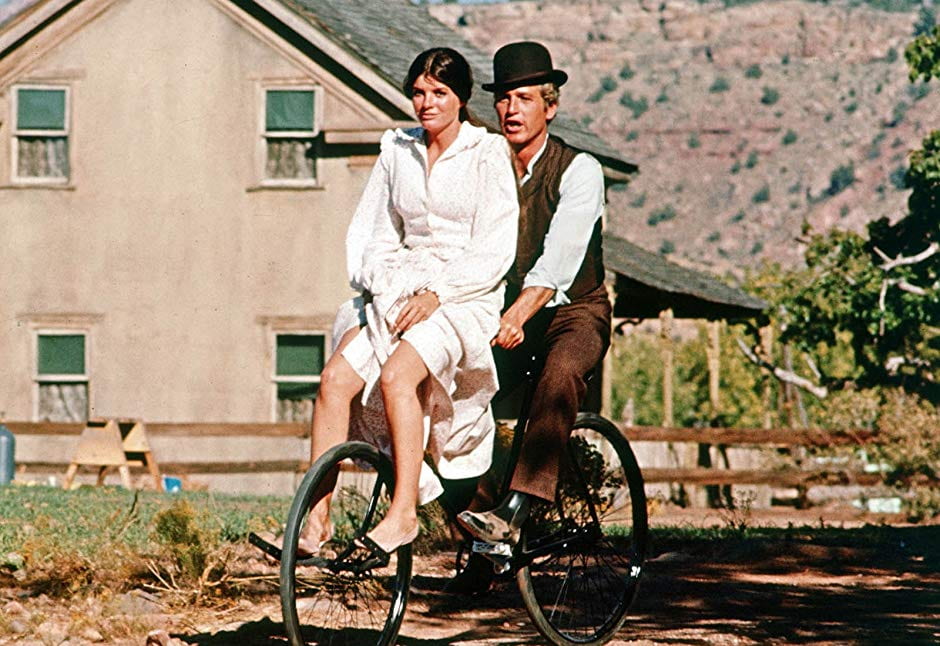 Final Thoughts on Butch Cassidy and the Sundance Kid
In the grand tapestry of cinema, "Butch Cassidy and the Sundance Kid" is a thread that weaves together elements of adventure, humor, and poignant drama. It's not just a Western; it's a journey into the heart of American mythology, where outlaws become legends, and the line between right and wrong blurs like the dust kicked up on a sun-soaked trail.
So, THiNC. readers, consider this your invitation to ride shotgun with Butch and Sundance. Let their exploits unfold before your eyes, and let the spirit of the Wild West captivate you in a way that only a classic like this can. Saddle up, partner – it's a cinematic ride you won't soon forget. Sorry. Sorry. I couldn't resist.
Edited by: CY