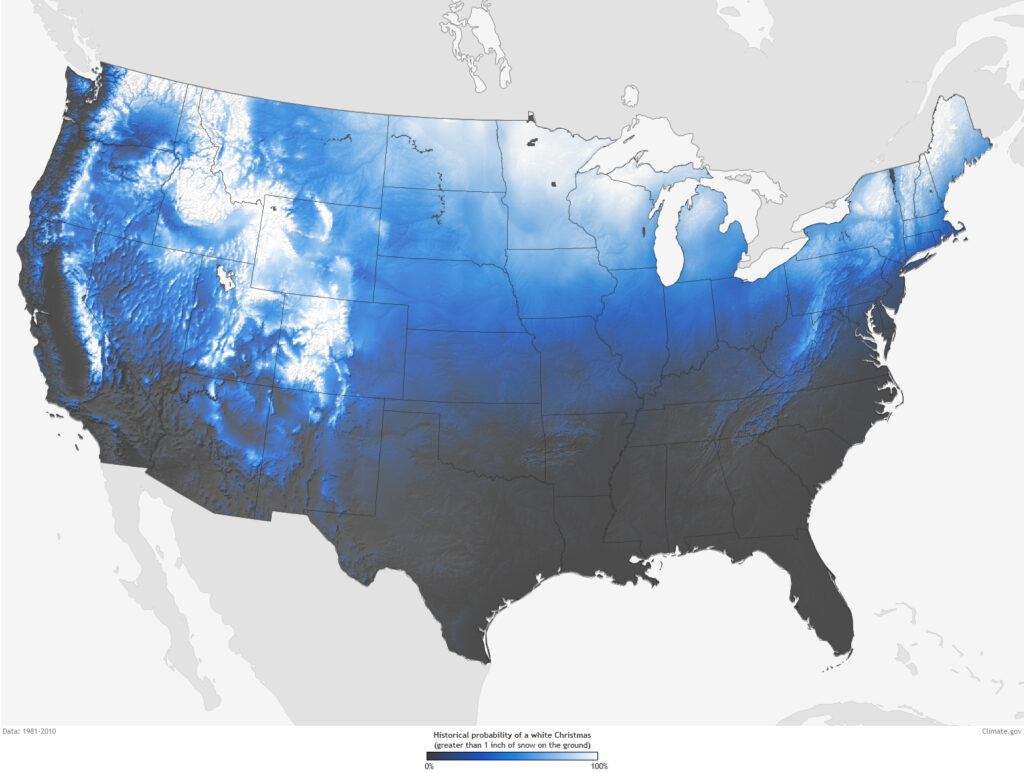 Historical White Christmas Probabilities
Click image for larger view.  This image shows the historical odds of having a white Christmas (as defined by an inch of snow.)  Luckily, our little abode happens to sit in a nice stripe of whitish blue, which means our odds are much better than average.
So, are you dreaming of a white Christmas?  Should you be?  Maybe giving up is a fair play!?  hahah.  Heck, I just came from the Philippines and Africa where Christmas trees and decorations were up… but they expected upwards of 32 degrees (celsius mind you) during the Christmas season this year.  What is that?  Upwards of 90 something degrees Fahrenheit?
So, good luck on your snow dance rituals.  My kids have some really serious rituals they believe will make it snow.  Flushing ice.  Sleeping with a wooden spoon under their pillow.  Going to bed with their pajamas inside out.  If you are interested, I'd be happy to sell you their services.  They have a pretty good track record.  Something like a 30% accuracy rate on snow days when they do these very special rituals.  Alright. Just a random factoid of information.  Take it for what its worth.  Which is not a whole lot.