THiNC. Movie Spotlight #13. Look. I'm in no mood. Do you hear me? I'll be posting more soon about why exactly I'm in no mood. But for now… just listen here… I don't want any lip. Got it? Yes, I know I'm not around as I'd like. Yes, I'm aware that I haven't found you the next brilliant movie that will change your life in a few weeks. I get it. But maybe, did you ever think that you could be the one finding us movies for a change? HUH? Gracious. Sure, you have a life. Sure, you were late to work because of your COVID vaccination, and now you feel all achey, and you'd like a drink, but here you are, "at work" reading THiNC.'s latest spotlight – and this guy, who you don't even know, is yelling at you. Well, you know what? Deal with it.
OH. AND BY THE WAY… here are five amazing movies (I have no idea, but I'm sure they are better than that Andrew Dice Clay biopic you watched last night (what?!?). So yeah, enjoy.

The Toll – 2020 – Nancy dearest… thank you for ACTUALLY BRINGING US A MOVIE INSTEAD OF TAKING LIKE SO MANY OTHERS!! cough. Cami, (Jordan Hayes) gets an Uber at the airport. And her driver: Spencer (Max Topplin) is all kinds of awkward and a little unsettling. Her destination: Her dad's place in the middle of nowhere. As the rather long drive progresses, Cami grows increasingly suspicious of Spencer's odd behaviour. This fear gives way to full-blown terror when their car breaks down on a secluded road…. and they both realize they're not alone. Suddenly the car comes under attack. A rock smashes through the window. Attached to the rock is a message… a warning…. that visitors must "pay the toll."
The Keeping Hours – 2017 – Psychological thriller/drama. After losing their son several years ago to an accident, Mark and Elizabeth separated. Elizabeth, still hurting, started a new family, but Mark can't bear the sight of children. The once-happy couple is suddenly brought back together after being visited by the specter of their beloved child. Secrets are revealed. This is a totally different kind of haunted house film. Nothing like what you'd expect.
Silk Road – 2021 – This one is a crime thriller recommended by Lisa. It's sort of a cat and mouse type of film. The story follows the real life capture of the Silk Road founder Ross Ulbricht. Twenty-something computer wizard Ross (Nick Robinson) combines his metaphysical way of thinking with his technical savvy to develop a new website on the darknet to peddle illicit narcotics. Yet, when DEA operative Rick Bowden (Jason Clarke) catches wind of Ross's scheme, he goes deep undercover to infiltrate the operation and put an end to the trade. (I can thumb this one up as well… very intriguing watch.)
Impetigore – 2019 – Erika's got this one… thanks Erika (UNLIKE SOME PEOPLE) you are so helpful! But this one comes with a full-tilt gore warning (I mean, it is in the title, you shouldn't be too surprised.) Impetigore is a 2019 Indonesian mystery/horror film… about a young woman who returns to her village, to claim an inheritance. In the inner city, renegades Maya (Tara Basro) and Dini (Marissa Anita) struggle to survive without the grounding influence of family. When Maya receives a deed to inherit her wealthy family's property, she hopes that she and Dini's fortunes may change. However, a sinister force lies in wait for the girls in the rural village of Maya's birth.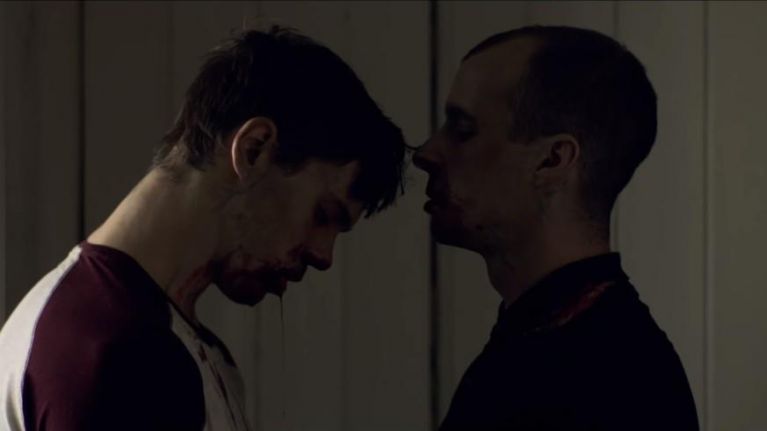 The Cured – 2017 – Every week, I try to bring you an often overlooked film that needs more love. And this week is a great flick… if I do say so myself. It tells the story of a world that was overrun by zombies, and now some have been healed/cured, and are attempting to return to society. These are people/zombies that ate loved ones in the community. It's a metaphor for sin, moral failings, and the repercussions in the community and our need for forgiveness. Yes, all that is in this movie. I know right? Brilliant. Go watch it right here on Hulu.
—-
Look, again… we don't certify these movies like I do with my in depth walk-throughs. They don't come with a money back guarantee. But you are grownups here. Right? Check them out – if you watch any of them, let us know here, and tell everyone reading what you thought of them. We'll be better off for your guidance. And if you'd like to read more of our THiNC. Spotlight recommendations, you can do it right here.
Edited by: CY