Why I Care A Lot Is Worth Your Time - because it is so clever as to eat itself alive.
Lapsis Movie Recommendation and Ending Explanation - because most people online have no idea what that ending could possibly mean.
I've always wanted to write a time travel novel, or a screenplay, showing the absurdity of the idea of time
...
Hot Take Big Blue Non-Director's Cut Praise - and yeah, this opinion is going to ruin your opinion of me forever, and I'm ok with that.
Look. I consider you guys family. Well, all of you but you, Jake. You, sir, are just annoying. But the
...
The Little Things Movie Discussed and Explained - a movie that flips the scipt on the cop/serial killer hunt genre entirely. Oh, and that end?
Synchronic Movie Recommendation and Whine Fest - a functional time travel but we expected more from Benson and Moorehead TBH.
The Empty Man Movie Is Anything But Empty - a standard horror flick that is anything but a standard horror flick. Might rearrange your brain.
Is the Movie Don't Tell a Soul Redeemable? It's a complicated closed box film with a ton of clever twists and a really messy ending.
Series The Head Recommendation Walkthrough - a murder mystery set in the arctic that will leave you guessing until the very end.
Inside Llewyn Davis Is Impossible To Comprehend - and it requires a really light touch to tease this Coen Brothers movie apart.
Wander Darkly Movie Recommendation and Explanation - a movie about grief and loss and valuing the people in our lives that matter to us.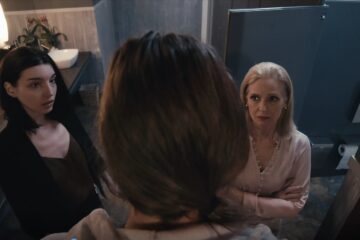 Interview with Active Shooter Screenplay Author Toby Osborne - which is a really fun little closed box movie you should definitely check out.
Active Shooter Closed Box Recommendation - a low budget clever little film that is totally worth your time and attention.