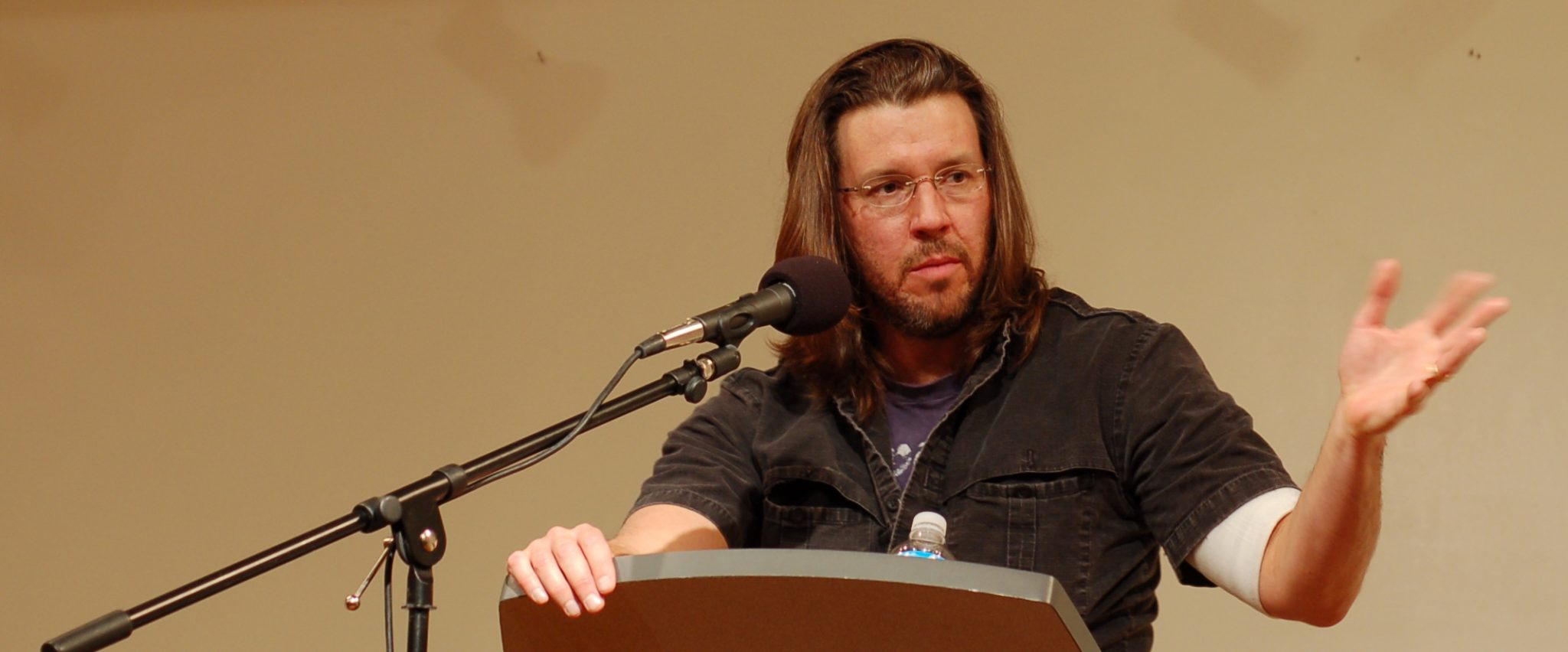 David Foster Wallace's Estate strikes back at The End of the Tour
I am on record as being excited about the new movie in production entitled, "The End of the Tour".  The film is based on the book, "Although Of Course You End up Becoming Yourself: A Road Trip with David Foster Wallace".  The movie casts Segel as David Foster Wallace, while Eisenberg will play Rolling Stone reporter David Lipsky.  I originally thought that the casting a stroke of genius but I am becoming less and less convinced the project is a good idea.  I loved the book the script is based on which is nothing more than a glorified week long interview.  And if you know anything about my predilections I totally dig a movie with strong dialogue… which this will almost 100% be seeing as though the book is one big rolling conversation.
But now? This has all changed and gone completely backwards for me. And all because David Foster Wallace's estate has come out against the movie.  So what happens when a literary god commits suicide and then leaves his young wife, his publishing house and agent to manage his estate?  You basically get a minor religious movement in my view.  They say, "David's writings are open to the public…" I say "Brilliant, let's go see!"  If they say genuflect in a south-easterly direction?  What do you know, I'm genuflecting in a south-easterly direction.  And if they say a movie currently in production without the family's consent, and without any involvement from the estate wouldn't have been endorsed by David?  Next thing I know, I'm redacting blog posts, changing my opinions of life the universe and everything all to follow their lead.  I
Let's drop a few estate bombs up in here all from an L.A. Times article published 3 hours ago.
"The David Foster Wallace Literary Trust, David's family, and David's longtime publisher Little, Brown and Company wish to make it clear that they have no connection with, and neither endorse nor support 'The End of the Tour.' This motion picture is loosely based on transcripts from an interview David consented to eighteen years ago for a magazine article about the publication of his novel, 'Infinite Jest.' That article was never published and David would never have agreed that those saved transcripts could later be repurposed as the basis of a movie. The Trust was given no advance notice that this production was underway and, in fact, first heard of it when it was publicly announced. For the avoidance of doubt, there is no circumstance under which the David Foster Wallace Literary Trust would have consented to the adaptation of this interview into a motion picture, and we do not consider it an homage.
"The individuals and companies involved with the production were made keenly aware of the substantive reasons for the Trust's and family's objections to this project, yet persisted in capitalizing upon a situation that leaves those closest to David unable to prevent the production. The Trust will continue to review its legal options with respect to any commercial exploitation of the motion picture.
"Most importantly, The David Foster Wallace Literary Trust and David's family prefer that David be remembered for his extraordinary writing. The Trust remains open to working with a range of artists who are interested in respectful adaptations, and will vigilantly protect David's literary and personal legacy."
The book I still condone. Love actually. But the movie… I think I will now quietly strike out my previous excitement and stand behind the estate which said it so perfectly: The trust would rather remember David for his marvelous writing. Here! Here! Let's remember his marvelous writing. And just because of this single sentence I plan to read back through every word David wrote once again. (Ok, so, I'm always reading DFW in perpetuity. Forever. But that is beside the point.)
So, please forgive me for getting this one wrong originally. But I'm on track again finally. At least I figured it out eventually. Segel? Rosenberg, sorry – but I'm not going to be rooting for you guys this time around.  Here's hoping you find a way to make amends with the religion and movement of the late DFW and his estate.  You are going to need all the help you can get.