Regardless of whether or not these little Bible rants of mine are popular, I have found them epiphanic. (Want an easy way to find them all? Check them out here.)Over the course of the past five years, I have endeavored to do a write up of each chapter of the Bible, at least 1 thousand words each, as I try to grapple with the larger picture of what the Bible is really all about. Only 5 books from the end and the picture of what the Bible is all about is crystalizing. Many find the Bible stodgy, or stifling. But I have found that it is the ephemera of this world that are truly what is trying. It is the people endlessly chasing after what this world is telling you matters that I find pointless. McDonalds tells me that I deserve a break to day. DeBeers would like me to believe that my wife can only feel valued with one of their 7 carat diamonds on her hand. Vail would have me believe that their downtown spa is the only way to truly rest. You get the idea. Ephemera. Ennui is more like it.
This world is lying to you.
But if this life isn't trustworthy, and it is just taking us for all it can… than what is this life really all about? That is such a fantastic setup – I'm so glad you asked! Well, fantastically, Peter, one of the most inept disciples of the bunch, (oh trust me, I plan to say this to his face when I finally meet him… and, I will gladly laugh that hilariously, I am even more inept than he was.) has sent us a letter through the ages to clarify what this life really is all about.
2nd Peter is three chapters long. It's a short missive. But what is great about it is that it's so theologically advanced that many believe Peter didn't even write it, what, being a backwater hick and all. The Greek here is fantastic. The theology is mind blowingly good. But even if Peter didn't write it, these are his ideas, for sure. And he wants us to know that God has a calling for our lives today. A very, very clear calling. Now, occasionally the Bible gets very Jedi Knight on us all. It's as if Peter is channeling Yoda in the opening words of 2nd Peter. Here, I'll show you – let's walk through a couple of these opening verses.
"For by these He has granted to us His precious and magnificent promises, so that by them you may become partakers of the divine nature, having escaped the corruption that is in the world by lust.
The first bit here, that God has granted us his promise that allows us to partake in the divine nature. HAHAH! WHAT? The divine being that created this magic: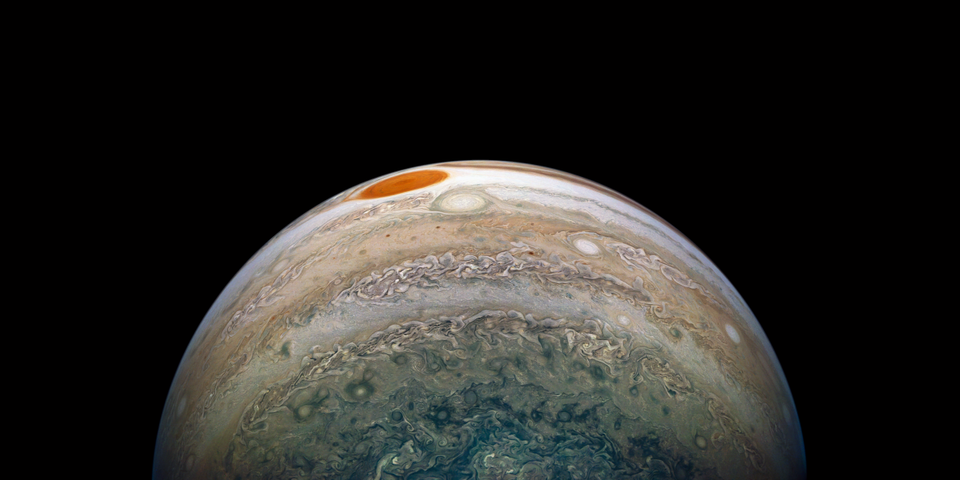 Come on! That is God just flourishing and showing off! This flourishing God – He wants to allow you to partake of His divine nature. Are you even understanding what that could possibly mean to you and your life? To be able to clearly see that the DeBeers crap is literally just that… crap, and to see your place in this vast universe, and your purpose in it, would be life changing. But that is what the Bible is 100% about. A perfect, all powerful God, reaching out to you… His perfect love is desiring community with you. That's the story. There is no coda, no trick, no addenda. God, in His infinite mercy has extended a hand to you.
BUT HOW?! How would this 'partaking of His divine nature' be possible? By escaping the corruption of the world. I mean, think about it… whether you are a Christian or not, you have to admit, it would be eye-opening to be able to cast aside the lusts of this world. Not just sexual lust, but desires of money, desires for position and power. What would life be like if you'd be able to just walk away from the lusts of this world? To suddenly see what really matters in life… and to be able to just cast all that away would be mind blowing. Wouldn't it? That is the brilliance of the Cross and the power of salvation. To be freed from sin, and the debt that might as well be a millstone dragging us down to the bottom of the ocean… ?? It changes the perspective of the lusts of this world. Does it mean Christians have it figured out? Hahahahah. No. No. No. (And by Christians, I am speaking about actual Christians, those people that just cling to Him and say, but by the grace of God go I.) I definitely don't. To be able to put aside the things that so fiercely matter to this world – remember, the whole, I deserve a break today BS. Second part:
Now for this very reason also, applying all diligence, in your faith supply moral excellence, and in your moral excellence, knowledge, and in your knowledge, self-control, and in your self-control, perseverance, and in your perseverance, godliness, and in your godliness, brotherly kindness, and in your brotherly kindness, love."
YODA! This is complex. Let's break it down. By believing. By morally being mindful, through knowledge, control, perseverance, godliness, kindness, it all points us to the only thing that matters – love. Peter is calling us ultimately to love. If we figure out how to receive the love God has for us – then we can love others, like Christ loves us. That is a huge if. And man I suck at this! hahaha. But that is what I aspire to – what Peter is calling us to – to love. And it's only possible in this upside down kingdom… in this place where the world's priorities are upside down. Where the lusts of this world don't matter anymore. To just step outside the lies, and chains that so easily bind us. (That's just a me translation of Hebrews 12:1 – "let us throw off everything that hinders and the sin that so easily entangles." which continues, "And let us run with perseverance the race marked out for us, fixing our eyes on Jesus, the pioneer and perfecter of faith.") Isn't that aspirational? To take the red pill, and to throw off all that hinders and tangles us!
I love how, at the end of chapter one, Peter calls it out, straight up. (This is the Taylor Holmes translation and paraphrase. Do not sue me dangit.)
Look. We didn't sell you. We didn't tell you fake or exaggerated stories to convince you. We just said, look, I WAS THERE! I saw it first hand. I stood there that day when Jesus was dumped on by God from on high. GLORY! And out of the sky, what did we hear??? "This is My beloved Son with whom I am well-pleased". Booming. Like someone jacked in one two many 808s. We, the guys and me, we all heard it. It came straight from heaven while standing next to Him on that crazy mountain that day.
What day was that? What is he talking about? What historical occurrence? It wasn't a big deal or anything. I mean, really. It was just the day that Jesus took James (His BROTHER), John and Peter with Him up to some random mountain. Peter and John were the only non-family member to witness this. And there, in front of them, while they were staring at Him, Jesus changed. He "transfigured". Uh. What? He metamorphosed into his future glory. There, standing in front of James (remember, His now mind blown brother) and Peter, was the glorious being that will one day ride out of the clouds on a white stallion. Here, let's just read it straight out of John's account in Revelation 19 about what Jesus looked like back on the mount of transfiguration:
"Now I saw heaven opened, and behold, a white horse. And He who sat on him was called Faithful and True, and in righteousness He judges and makes war. His eyes were like a flame of fire, and on His head were many crowns. He had a name written that no one knew except Himself. He was clothed with a robe dipped in blood, and His name is called The Word of God. And the armies in heaven, clothed in fine linen, white and clean, followed Him on white horses. 15 Now out of His mouth goes a sharp sword, that with it He should strike the nations. And He Himself will rule them with a rod of iron. He Himself treads the winepress of the fierceness and wrath of Almighty God. 16 And He has on His robe and on His thigh a name written: 'KING OF KINGS AND LORD OF LORDS.'
Man. Woah. And there beside Jesus – eyes aflame, sword for a tongue – was Moses and Elijah. But the thing that stood out for Peter, the most powerful confirmation of Christ's testimony to them, wasn't the miracles he saw. Or even Christ's speaking. But rather it was this encounter, with Christ aflame, and God speaking about His being pleased with Him that really solidified his belief in Christ as the son of God.
Peter, an oversized character, who had a front row seat to one of the most important moments in history, writes a letter he knows will be kept for all time, and what does he choose to talk about? He chooses to tell us what convinced him as to God's revelation of love in his own life, in hopes of convincing you. He exhorts on those that already believe. And ultimately He wants you to know that God's infinite grace, grace that saved him from tons of oversized stupidity, is available to everyone that would believe.
What say you?