Quick Take – Belgravia Recommendation. I'm on record already as being an enormous Downton Abbey fan. Generally, we here at THiNC. talk about indie films with awesome twists and turns. Indie films that break the standard predictable Hollywood mold. But, occasionally, I'm so enamored, so taken up, I can't help myself. (For example, I adored Cruella's amazing music selection, and it's retconning of one of the most evil characters in the Disney pantheon. (They took up the case of a puppy killer!??!? Disney??? Hahah, that is fantastic! Need to get me a Dalmatian coat afterall!))
If you are unfamiliar with my Downton Abbey family trees – I gotta show off my Downton fan-boy street cred a little bit before I tell you about Belgravia.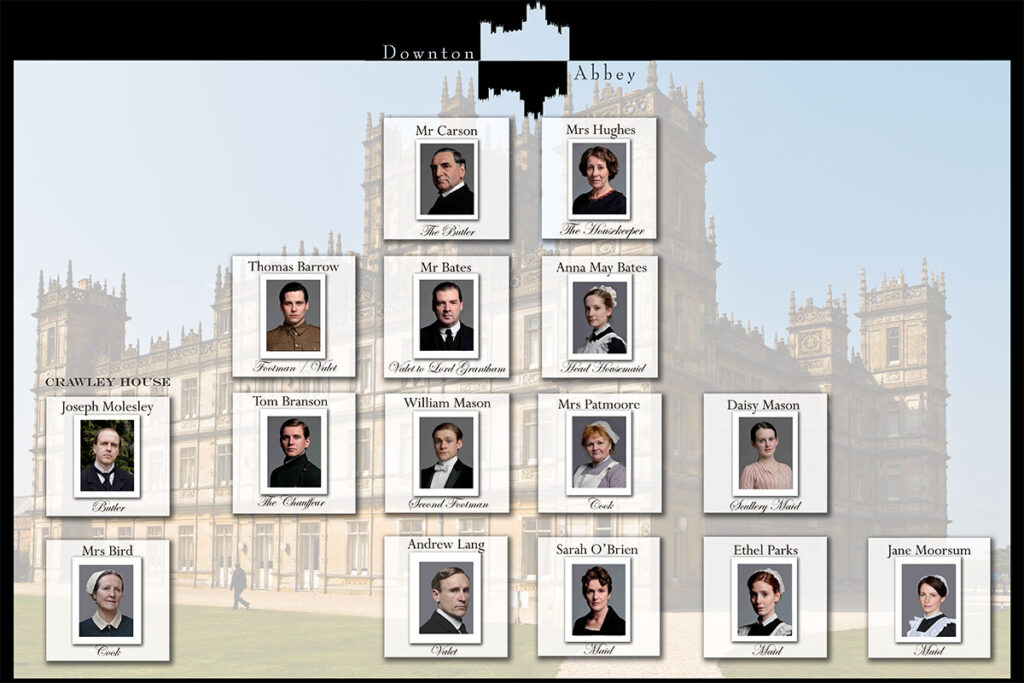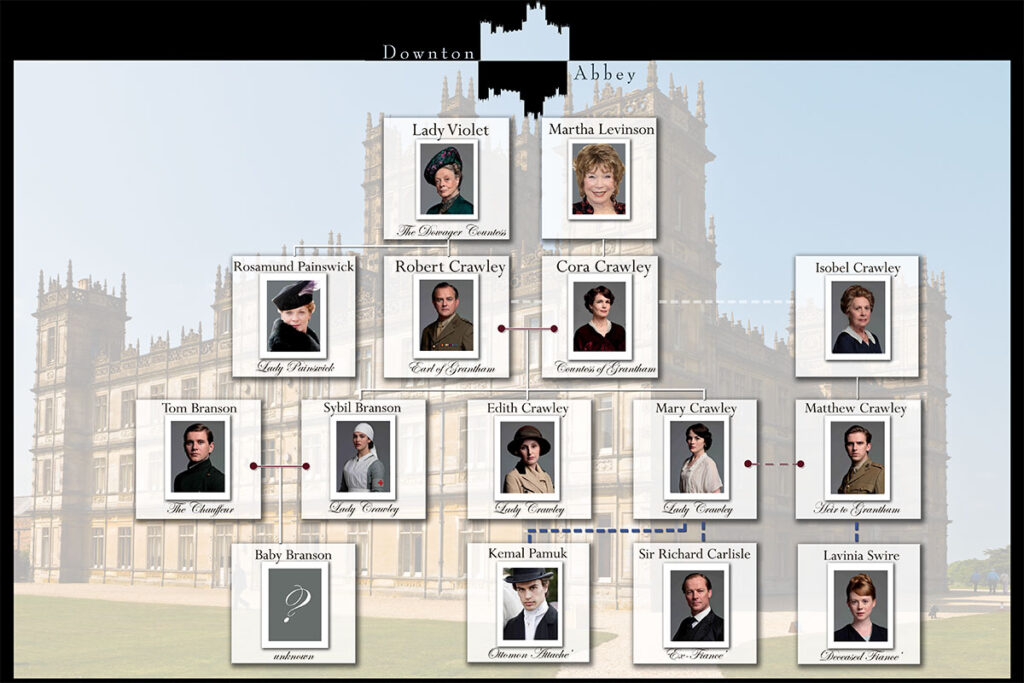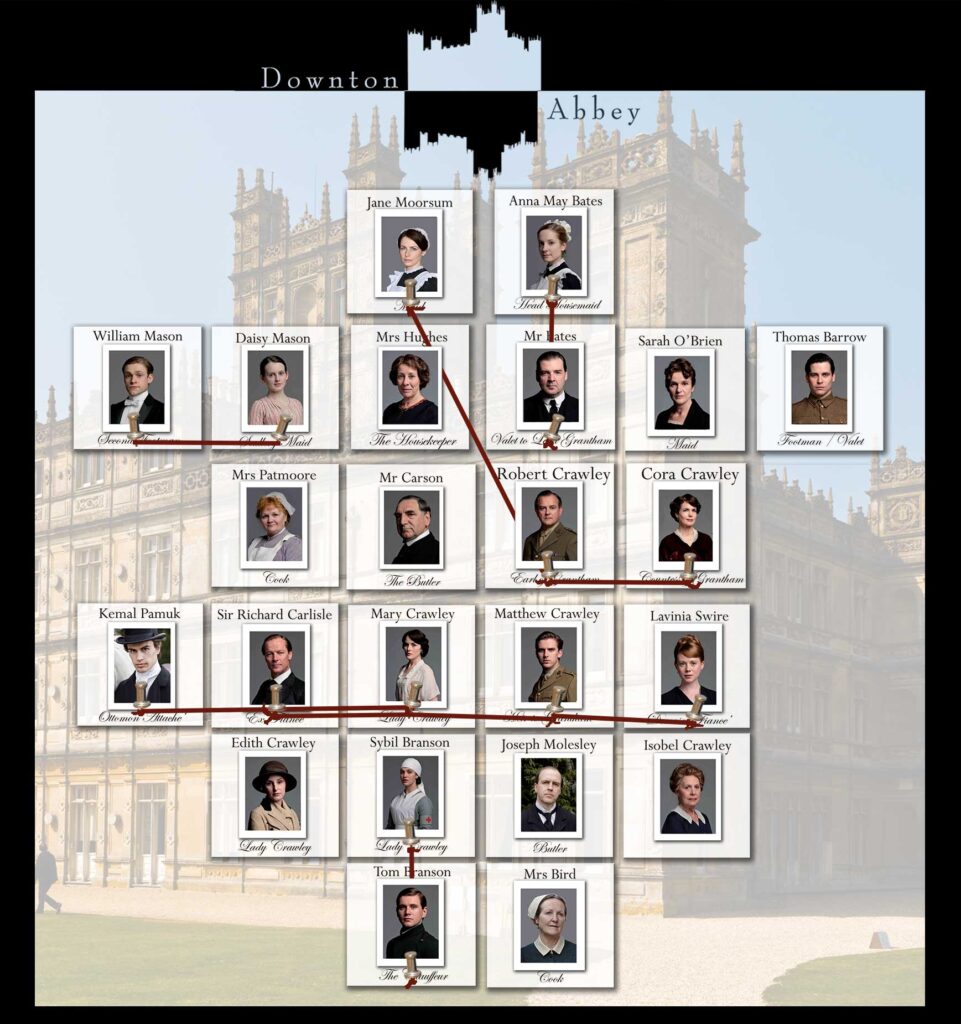 And I totally forgot I had done this one – but I also created a season five developments infographic?!? Hahaha. I'm a total dweeb. I guess if you haven't seen the ending of Downton, you probably should skip this one… just glide right on by it? But if you haven't watched Downton yet, I don't think you ever will. Which sort of begs the question – why are you here again? If you want to read my walk through of season five, and this bizarre infographic – you can find it right here apparently. Must have done it in a fever dream or something.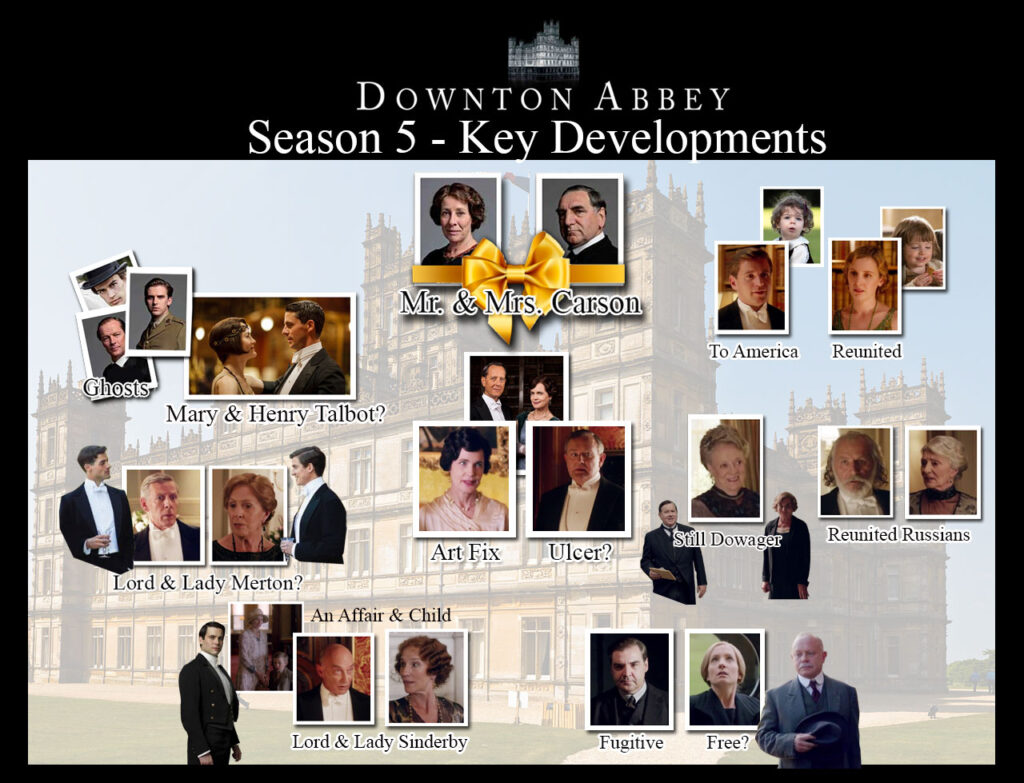 Brilliant. Come on. So much goodness in a single infographic. No? Anyway – my point? No idea. Oh yeah, that's right… I love Downton. I even met my wife in a castle (? Manor?) very similar to Downton while attending school up near the Lake District in England. (Oh, you'd like to see photos of said castle/manor? Happy to oblige!)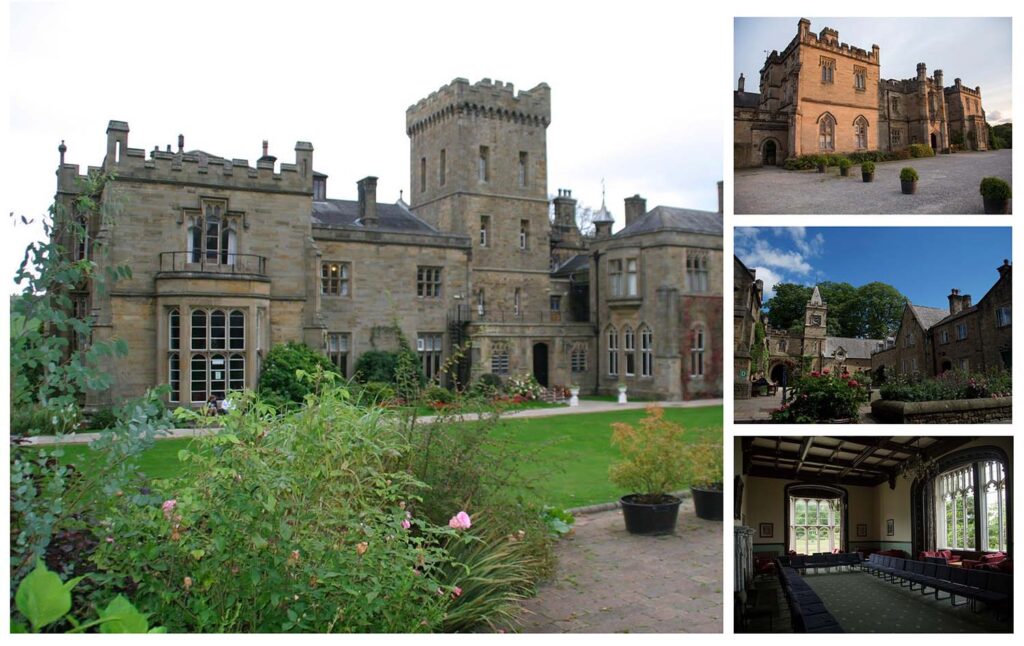 Anyway – what was this post about again? BELGRAVIA!!! That's right. It's set in the 19th century – which means? What class? What years would that be? Oh, good Johnny – yes, the 1800's, maybe next time you should let other children answer? But thanks for the apple. The show starts on June 15th of 1815 in Brussels. It was the Duchess of Richmond's ball, held for the Duke of Wellington, the night before the Battle of Quatre Bras, and just a couple days before the infamous Battle of Waterloo. The show is based on Julian Fellowes (the co-writer and developer of Downton Abbey) book of the same name and it was crafted, produced, and developed by the same team that created Downton Abbey.
The story is glorious in its layers. It begins with a secret, and its various and insidious layers that are unpacked over the course of a spritely six episodes. I would actually argue I really enjoyed the laser focus of this particular show as it starts with a deception and it stays targeted on the repercussions all the way to its logical conclusions. Maybe the one criticism I would have with the show would be the lack of the involvement from the basement staff. But I personally loved that. It was a clever idea that Fellowes had, and the unraveling of it was perfect.
I might be a little slow on the uptick with this one. I think it hit the wire last year? I don't even know to be honest. Have you guys heard of it? Maybe I'm really really late to this party. But everyone I mention it to – I get a deer in the headlights response. Belgravia? Anything? Anyone? Definitely isn't as well known as Downton, not by even a long shot! So check it out – and if you haven't heard of it yet – yes, you are welcome.
Edited by: CY
Quick Take – Belgravia Recommendation