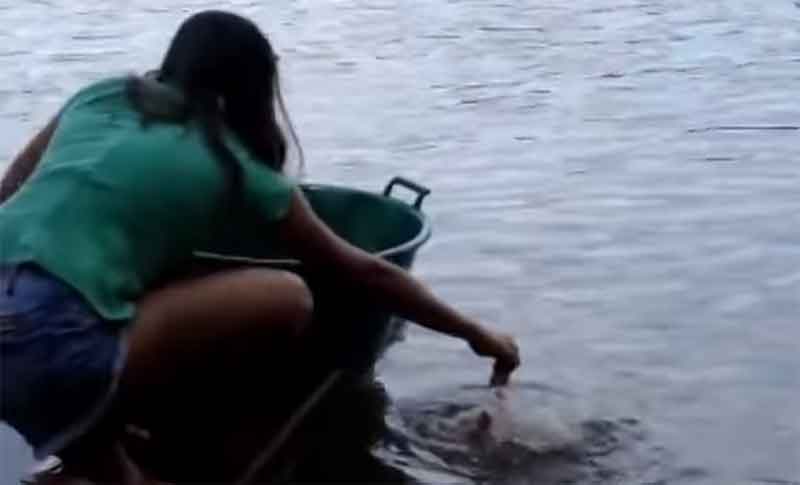 Fishing For Piranhas, Single Craziest Stunt Ever
Everything about this cute little video COMPLETELY FREAKS ME OUT.  It's the little things, like the fact that the woman is standing on a plank, over the water, in FLIP-FLOPS for all that's good and holy.  This is beyond wrong.  Like, my soul is still cringing and I'm at a pucker level of 12 on a 10 scale and I'm not even watching the video right now.
I've talked before out here about my raising piranhas from wee-little guppies to massive red-belly monsters.  And I know enough about what they are capable of, and how quickly it would happen to just want a pile of defibrillators on hand while I watch the video each time.  And that's the thing!  I can't stop watching it.  Over and over again I've been watching.  And NOTHING IS HAPPENING.  Not really.  But talk about the concept of potential force!  Hahaha.  There is all kinds of potential here.
I feel like I'm covered in heeb-ants.  Totally have a massive case of the heebs.  Like massive.  Need to delouse.  I'm done here.