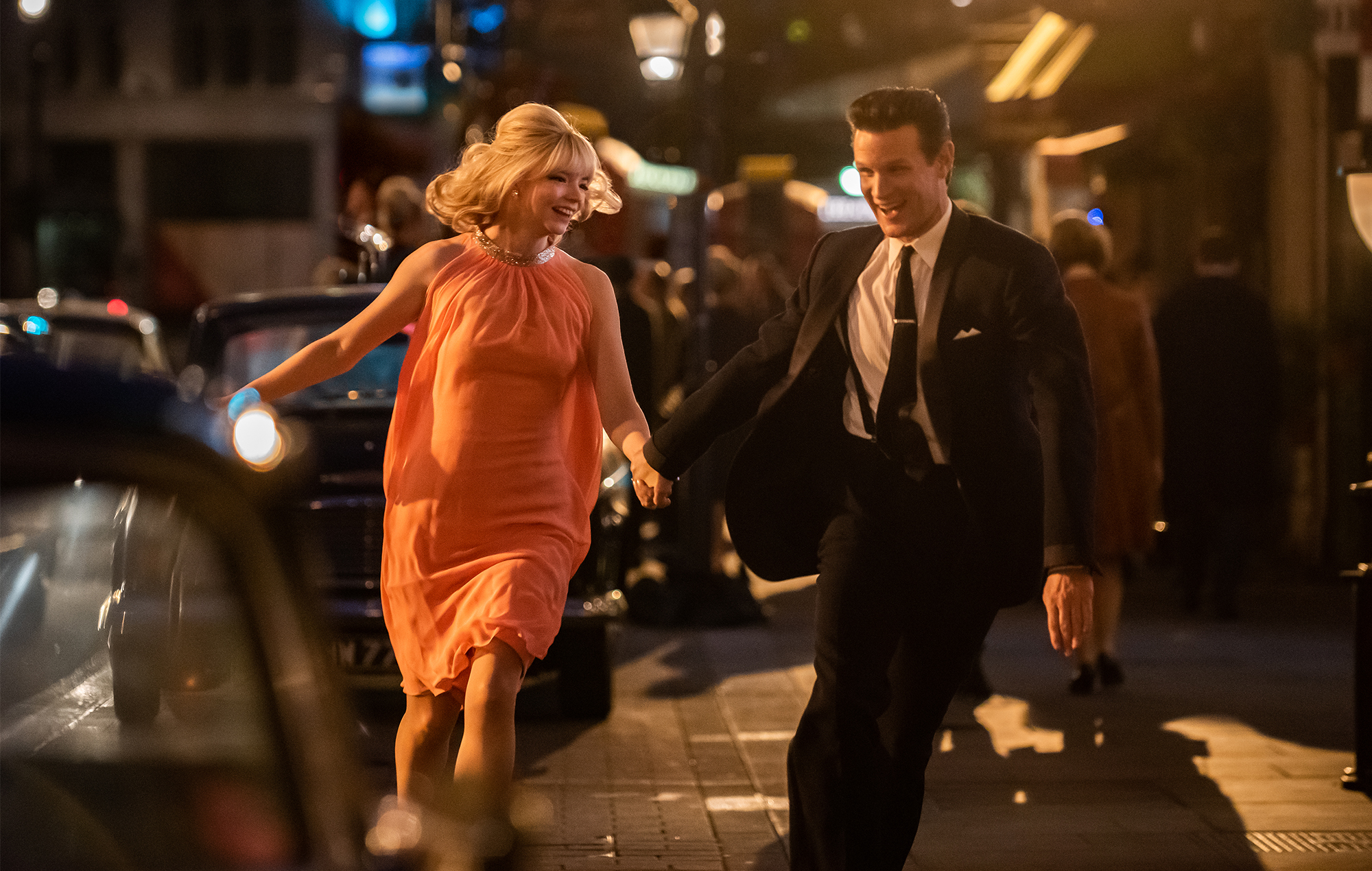 4139_D047_00049-00059_RCC Anya Taylor-Joy stars as Sandie and Matt Smith as Jack in Edgar Wright's LAST NIGHT IN SOHO, a Focus Features release. Credit: Parisa Taghizadeh / Focus Features
THiNC. Movie Spotlight #35 – you know, the part of your week where you rush to the web to find out if I have gotten off my butt and published our picks for the week. Yes. I published it. And you are reading it. Though, I doubt you are reading this bit right here. I actually bet you a buck you didn't read this – and all you are reading are the movie titles and release dates. The rest? All water under the bridge. I get it. I understand where I rank in your life. I get it.

Only Murders in the Building – On Hulu – Only Murders just destroyed the Hulu viewers record for a comedy. This is apparently a massive smash hit for the streaming service. The Hulu comedy follows three strangers (Steve Martin, Martin Short and Selena Gomez) who "share an obsession with true crime and suddenly find themselves wrapped up in one," Hulu's description reads. "When a grisly death occurs inside their exclusive Upper West Side apartment building, the trio suspects murder and employs their precise knowledge of true crime to investigate the truth. As they record a podcast of their own to document the case, the three unravel the complex secrets of the building which stretch back years. Perhaps even more explosive are the lies they tell one another. Soon, the endangered trio comes to realize a killer might be living amongst them as they race to decipher the mounting clues before it's too late." Look, you cannot go wrong with Martin Short or Steve Martin. Ever.
Last Night in Soho – October 28 – This one begins, middles, ends, with Anya Taylor-Joy who is finally finding a wide audience after her winning take as a chess master in the Queen's Gambit. But if you'd been reading here for a while, you would know that we've loved her in many other films; Thoroughbreds, Split, Glass, Morgan, Peaky Blinders, and The VVitch. But I'm also hearing amazing things about Last Night in Soho, really – really great things about this one and the gloriously different mindjobbery they have going on here. Set a reminder for October 28th.
Clickbait – on Netflix – "When Nick Brewer, a family man, is abducted in a crime with a sinister online twist, those closest to him race to uncover who is behind it and why." Everyone I've spoken with that has already watched this limited series says that it's filled with twists and turns… maybe even a dozen too many?
Dear Evan Hansen – September 24th – Sappy, not my thing. But woah. The writing here in this trailer is unbelievably powerful… more impressively is the fact that the movie is provided its songs by Benj Pasek and Justin Paul (um, the guys from La La Land, and The Greatest Showman respectively, that's all.) The story is about Evan Hansen, a high school loser with no friends whose therapist told him to start writing letters to himself. Connor, takes one of his letters, and commits suicide. His parents, when they find the note, believe their son's last will and testament was all to Evan Hansen. Come on, that is a pretty powerful setup. Mix in La La Land/Greatest Showman music and this thing is going to be really big. Put it on your calendar for later in the month.
Wild Indian – Just Released – the movie apparently tells the story about a couple of Ojibwa kids who cover up the murder of a classmate on their reservation. The guilt of this shared crime obviously is nagging at them as they head into adulthood. The murderer attempts to leave the reservation, and attempts to get a "respectable" job at a white-owned company. (Jesse Eisenberg plays a co-worker). Oh, and did I mention he has a white wife (Kate Bosworth), and a child? The co-conspirator goes a different path – to prison that is – and then struggles getting on his feet. Then when these two cross paths again it dusts up lots of other issues and problems. Just the title of this one is enough to get me going for 2,000 words of conversation… Wild Indian?? hahah. You don't get more controversial than that, have to see where this one is going to go.
There you have it – THiNC. Movie Spotlight #35. If you'd like to read more of our THiNC. Spotlight recommendations, you can do that right here.
Edited by: CY