A List of 20 "Wild" Films To Blow Your Mind. The other day, cold… I walked into the THiNC. Discord chat server and I asked this question, without any sort of context or any sort of direction.
"What is everyone 's wildest movie they've ever seen? Respond back to this message please so I can be sure to see your answers. Please give the movie title and an explanation for what you mean by "wild."
I led out the list be putting in Incendies at number 1, arbitrarily. It's one of the most "wild" films I've ever seen. And I explained why I thought it was wild by defining "wild" this way: "the movie itself was hardcore… but it just wouldn't be pinned down, it constantly kept flipping the script until it destroyed itself." So, here you go, out of that innocent question over on Discord, you get this list. By the way, if you're curious how to join the chat fun, you can get access to most channels for free (or, said more correctly, access to the one main channel where most of the chatting happens) via visiting this link right here.
(These movies aren't listed in any order… but I can promise you that are all wild in some way or another.)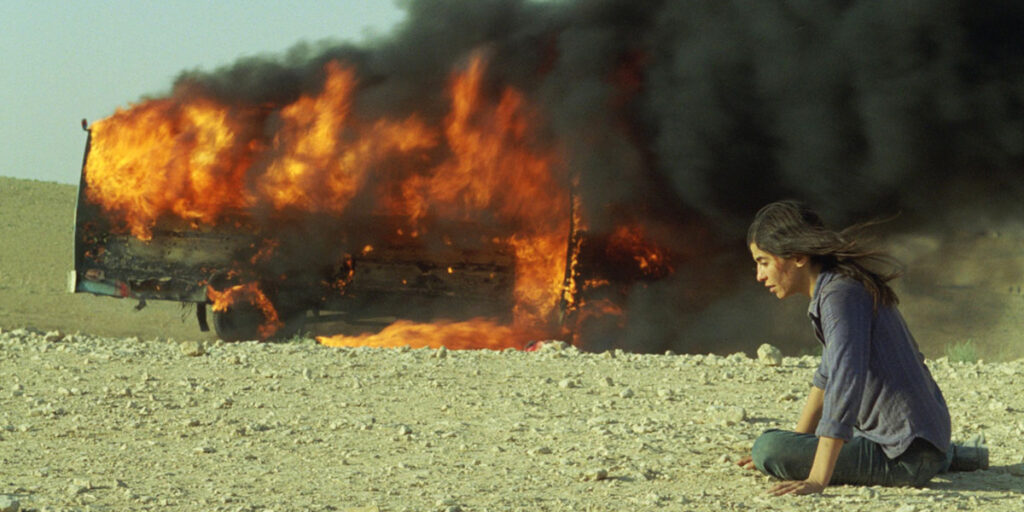 Incendies –
I defy you to find me a more "wild" movie than Incendies. Probably the only movie on this list that even gives Incendies a run for its money is Old Boy. But you know that already. "Nawal, a dying Middle Eastern woman living in Montreal, leaves separate letters to her twin children to be read once she passes away. Jeanne is to deliver hers to the father the twins never knew, and Simon is to give his to the brother they never knew they had. The siblings travel to the Middle East separately, where they each experience acts of brutality, uncover a startling family history, and have revelations about themselves." Read about Incendies here on THiNC.
The Skin I Live In –
The Discord discussion actually recommended ANYTHING by Almodovar. But the movie that bubbled to the top was The Skin I Live In. "Ever since his beloved wife was horribly burned in an auto accident, Dr. Robert Ledgard, a skilled plastic surgeon, has tried to develop a new skin that could save the lives of burn victims. Finally, after 12 years, Ledgard has created a skin that guards the body, but is still sensitive to touch. With the aid of his faithful housekeeper, Ledgard tests his creation on Vera, who is held prisoner against her will in the doctor's mansion."
The Vanishing –
Personally haven't seen this one yet. But I'm intrigued! "A man embarks on an increasingly obsessive search for his girlfriend after she disappears without a trace during a romantic summer getaway to France"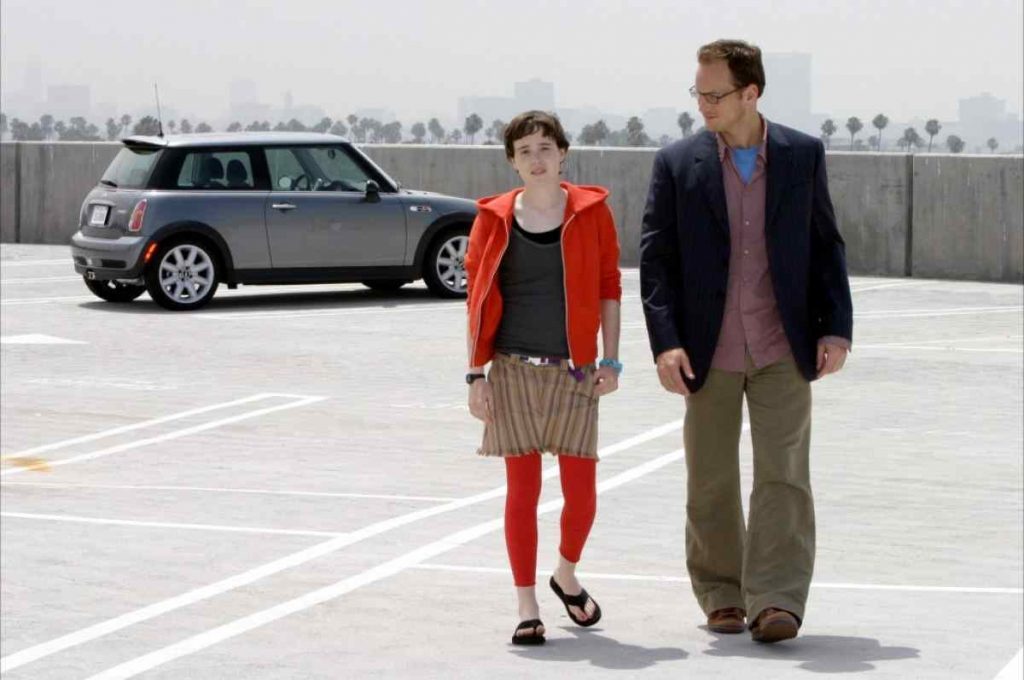 Hard Candy –
Oh, how I love this movie… shall I count the ways? It's wild to put it lightly. It deals with predatory men in society and one individual who met his match. Or did he? Hrm. It's a complicated film to put it lightly… and you should be ready for intensity going in. This is some really hard candy. "Hayley is a precocious teenager who goes to a coffee shop to meet Jeff, the photographer she met on the internet. Jeff thinks he is in for a real treat, but Hayley plays a trick on him. After drugging Jeff and tying him down, Hayley reveals that she knows Jeff preys on teenage girls, and she has a plan to wring a confession from him." Read about Hard Candy here on THiNC.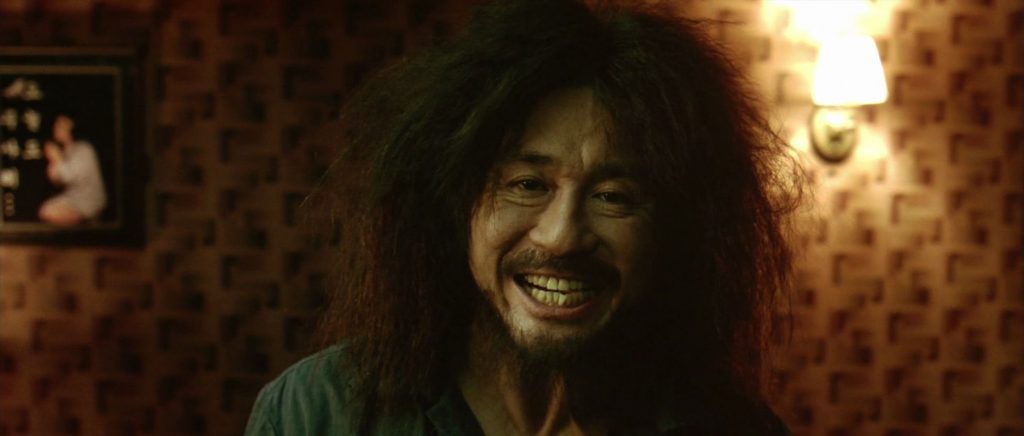 Old Boy –
You guys annoyed me for years to watch this one. And then, finally, I watched it, and I was wondering why you guys weren't more insistent! haha. "Although his life is already in a downward spiral, things get much worse for advertising executive Joe Doucett; while drunk one night, Joe is kidnapped and thrown into solitary confinement in a bizarre, hotel-like room. For the next 20 years, Joe suffers unimaginable torment, but the motive and identity of his captor remains unknown. When he is inexplicably set free, Joe emerges with one goal: to find the person who stole two decades of his life." Read about Old Boy here on THiNC.
Bad Education –
Two children, Ignacio and Enrique, know love, the movies and fear in a religious school at the beginning of the 1960s. Father Manolo, director of the school and its professor of literature, is witness to and part of these discoveries. The three are followed through the next few decades, their reunion marking life and death.
All About Your Mother –
"A Greek saying states that only women who have washed their eyes with tears can see clearly. This saying does not hold true for Manuela. The night a car ran over her son Esteban, Manuela cried until her eyes ran completely dry. Far from seeing clearly, the present and the future become mixed up in darkness. She begins looking for his father who has become a transvestite."
Lilya 4-Eva –
"Lilya lives in poverty and dreams of a better life. Her mother moves to the United States and abandons her to her aunt, who neglects her. Lilya hangs out with her friends, Natasha and Volodya, who is suicidal. Desperate for money, she starts working as a prostitute, and later meets Andrei. He offers her a good job in Sweden, but when Lilya arrives her life quickly enters a downward spiral.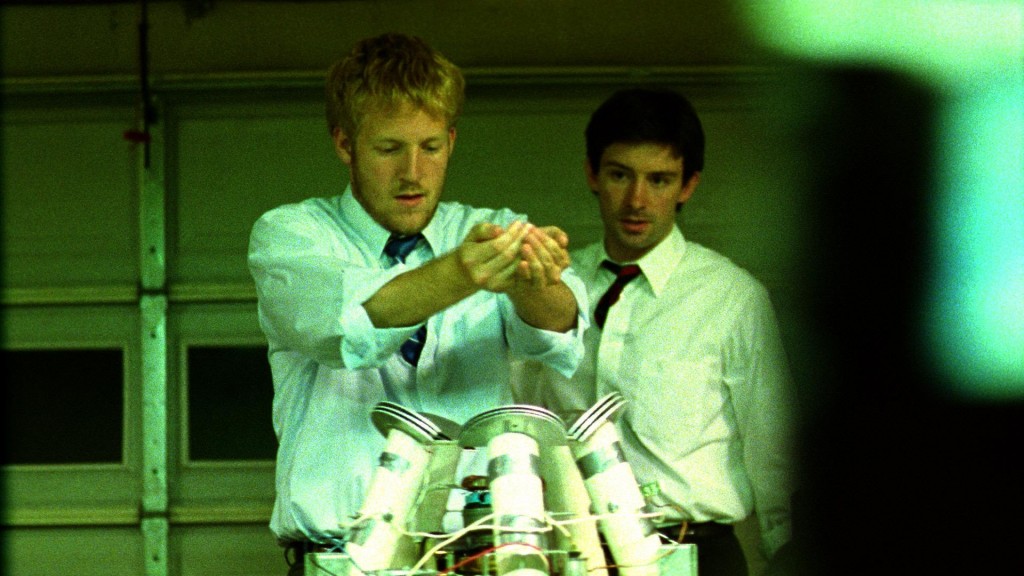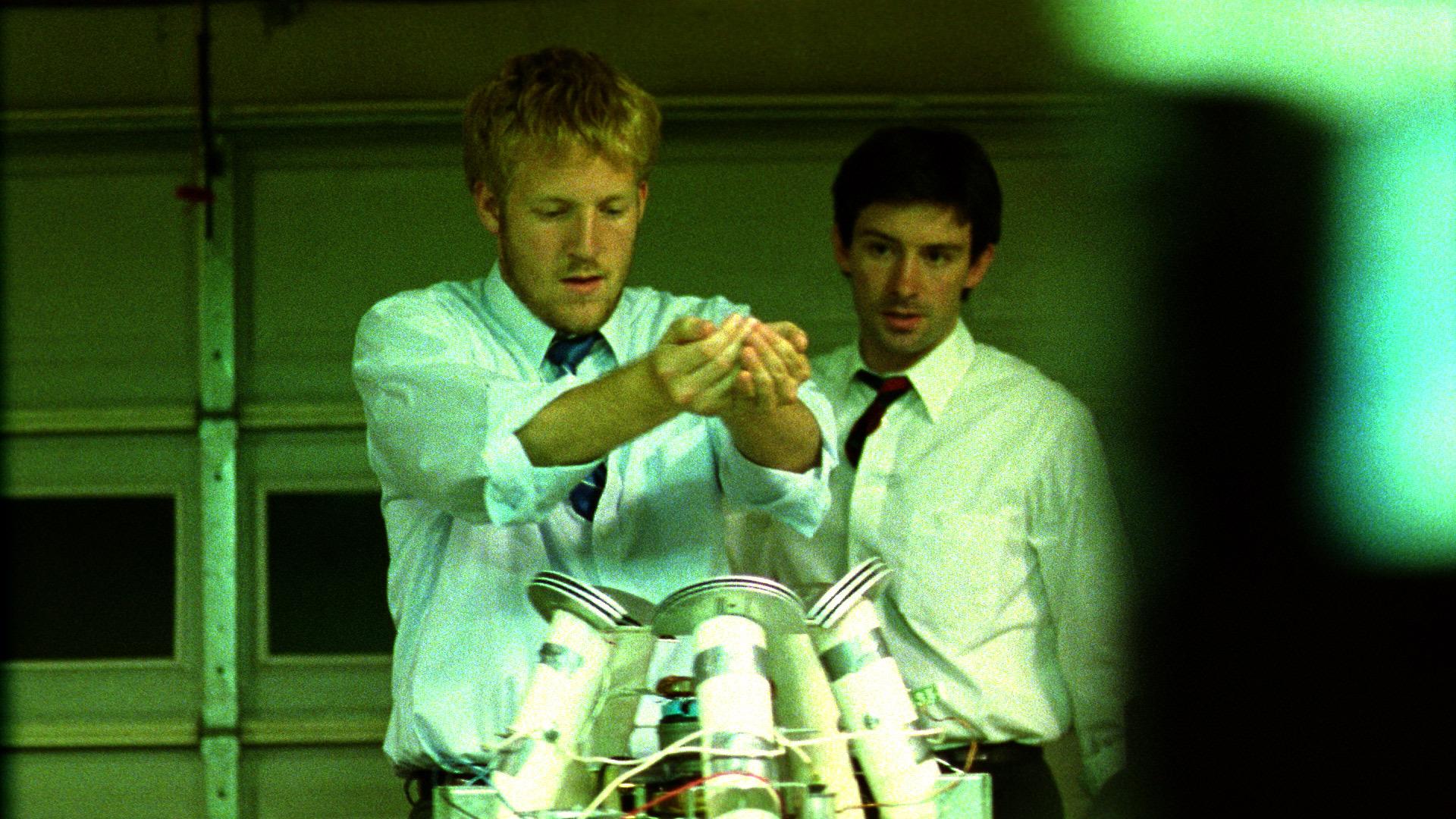 Primer –
Primer is so ubiquitously on all of these lists that it's becoming cliche. EXCEPT, if you surveyed 10 of your friends, I guarantee you… you'll find 2 people that know it. If it's higher than that, you work at NASA. Promise. "Intellectual engineers Aaron and Abe build and sell error-checking technology with the help of their friends Robert and Phillip. But when Aaron and Abe accidentally invent what they think is a time machine, Abe builds a version capable of transporting a human and puts the device to the test. As the two friends obsess over their creation, they discover the dark consequences of their actions." Read about Primer here on THiNC.
Lost Highway –
It's from David Lynch after all… of course it's going to be 'Wild.' "From this inventory of imagery, Lynch fashions two separate but intersecting stories, one about a jazz musician, tortured by the notion that his wife is having an affair, who suddenly finds himself accused of her murder. The other is a young mechanic drawn into a web of deceit by a temptress who is cheating on her gangster boyfriend. These two tales are linked by the fact that the women in both are played by the same actress."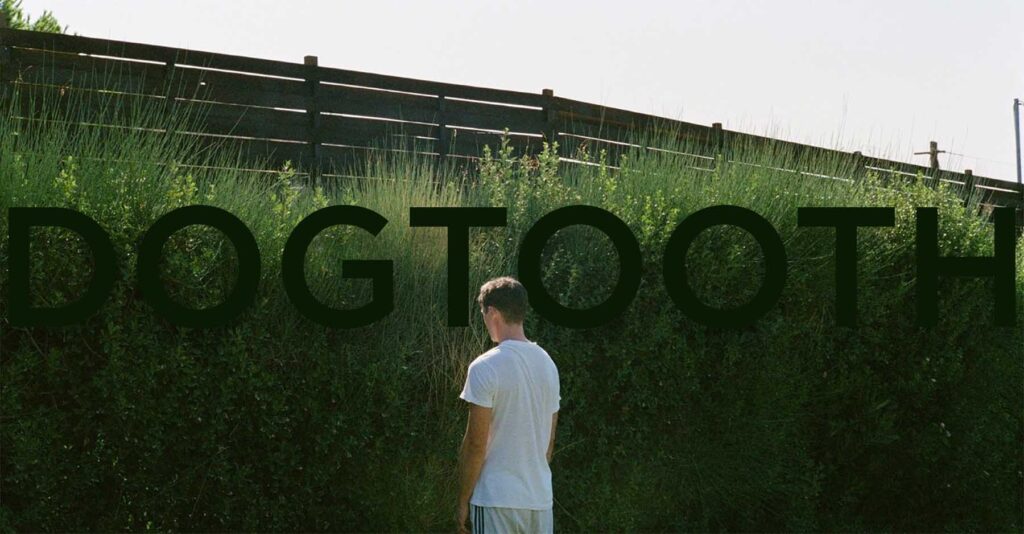 Dog Tooth –
Yorgos Lanthimos is infamous around these parts. If his name is attached, this thing is going to be beyond wild. Buckle up. "A controlling, manipulative father locks his three adult offspring in a state of perpetual childhood by keeping them prisoner within the sprawling family compound. The children are bored to tears in spite of distractions like Christina, an employee of their father's who makes regular visits to sexually service the son. Increasingly curious about the outside world, the older daughter hatches a plan to escape. Read about Dogtooth here on THiNC.
Gummo –
Teen friends Tummler and Solomon navigate the ruins of a tiny, tornado-ravaged town in Ohio that is populated by the deformed, disturbed and perverted. When not gunning down stray cats for a few bucks, the boys pass their time getting stoned on household inhalants. Elsewhere, the mute Bunny Boy dons rabbit ears and is bullied by kids half his age, and sisters Dot and Helen dodge a pedophile.
The House That Jack Built –
Okay, that's it… I'm asking you guys distinctly vague questions more often. I literally haven't even heard of half of these movies. What is going on here? I love it. "In five episodes, failed architect and vicious sociopath Jack recounts his elaborately orchestrated murders — each, as he views them, a towering work of art that defines his life's work as a serial killer in the Pacific Northwest."
The Swiss Army Man –
Gotta admit, this one didn't do it for me. But I know a ton of people that loved it. So maybe you are one of those people?!? "Being stranded on a deserted island leaves young Hank (Paul Dano) bored, lonely and without hope. As a rope hangs around his neck, Hank prepares to end it all, until he suddenly spots a man (Daniel Radcliffe) laying by the shore. Unfortunately, he is dead and quite flatulent. Using the gassy body to his advantage, Hank miraculously makes it back to the mainland. However, he now finds himself lost in the wilderness, and dragging the talking corpse named Manny along for the adventure."
Eyes Wide Shut –
This is another perennial favorite in the halls of wild. "After Dr. Bill Hartford's (Tom Cruise) wife, Alice (Nicole Kidman), admits to having sexual fantasies about a man she met, Bill becomes obsessed with having a sexual encounter. He discovers an underground sexual group and attends one of their meetings — and quickly discovers that he is in over his head."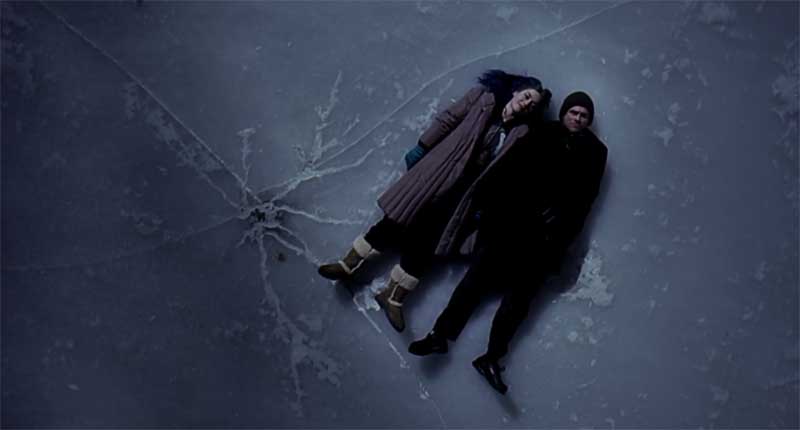 Eternal Sunshine of the Spotless Mind –
Literally one of the greatest movies of all time. Just such a glorious movie on love, loss, and regret. So gloriously good. "After a painful breakup, Clementine undergoes a procedure to erase memories of her former boyfriend Joel from her mind. When Joel discovers that Clementine is going to extremes to forget their relationship, he undergoes the same procedure and slowly begins to forget the woman that he loved. Directed by former music video director Michel Gondry, the visually arresting film explores the intricacy of relationships and the pain of loss." Read about Eternal Sunshine here on THiNC.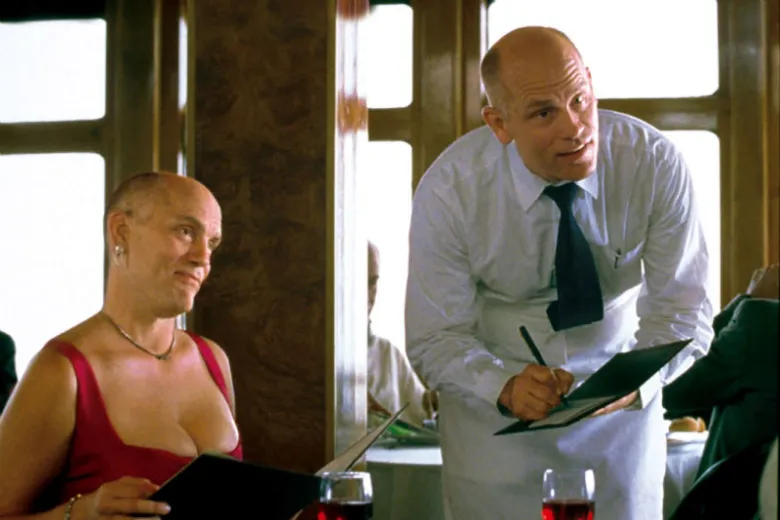 Being John Malkovich –
Epic in pretty much every way. Perfect in every other way. Utterly brilliant through and through. "In this quirky cult-favorite comedy, unemployed New York City puppeteer Craig Schwartz reluctantly takes a temp job as a filing clerk for the eccentric Dr. Lester. While at work, Craig discovers a portal that leads into the mind of renowned actor John Malkovich. When he lets his attractive co-worker Maxine in on the secret, they begin both an unusual business scheme and an odd relationship that involves Craig's restless wife, Lotte. Read about Being John Malkovich here on THiNC.
Synecdoche, New York –
"Life is looking pretty bleak for theater director Caden Cotard (Philip Seymour Hoffman). His wife and daughter have left him, his therapist is more interested in plugging her new book than helping him with his problems, and a strange disease is causing his body to shut down. Caden leaves his home in Schenectady, New York, and heads to New York City, where he gathers a cast of actors and tells them to live their lives within the constructs of a mock-up of the city."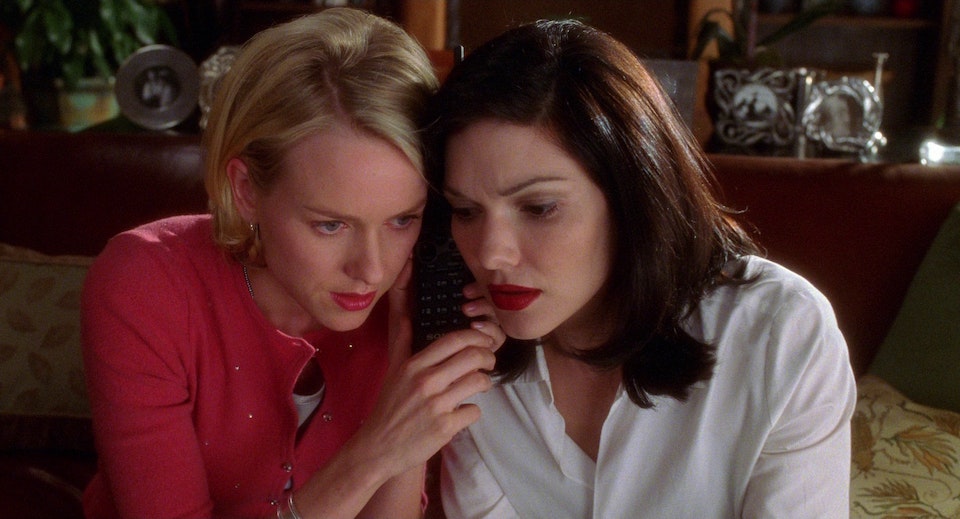 Mulholland Drive –
Says something about Lynch that he made it to this list twice. Mulholland Drive is the definition of a WILD movie. Lynchian could be a synonym for 'Wild'! haha. "A dark-haired woman (Laura Elena Harring) is left amnesiac after a car crash. She wanders the streets of Los Angeles in a daze before taking refuge in an apartment. There she is discovered by Betty (Naomi Watts), a wholesome Midwestern blonde who has come to the City of Angels seeking fame as an actress. Together, the two attempt to solve the mystery of Rita's true identity. The story is set in a dream-like Los Angeles, spoilt neither by traffic jams nor smog."
Quick kudos go out to all the Patreons over on Discord that helped to create this post. Specifically to Lisa, Chris, Gastroschisis, Nancy, Shelbzilla, Aaron, and all the others that got lost in the churn of the discussion. This is a pretty fantastic list of wildness. Want to join the Patreon fun? Click here. Want to add to the wild list on Discord? Join us right here for free.
Edited by: CY