The New El Mac Mural is Genius
I thought I had introduced El Mac to you before in a collaboration piece between Retna and himself.  But alack, and alas, I cannot find it anywhere.  Which basically means I'm fired as your friend.  Done.
I am truly sorry.
El Mac is a Los Angeles based street artist that has done a number of collaboration pieces with on of my favorite street artists Retna.  (Dang, have I not mentioned him either?!?  Sheesh.)
This mural was the result of an invitation from Eventscape Inc to paint 1500 sq. ft exterior piece adjacent to the Gardiner Expressway in Toronto, Canada. El Mac has a signature striation shading technique that instantly makes his work recognizable even to the uninitiated.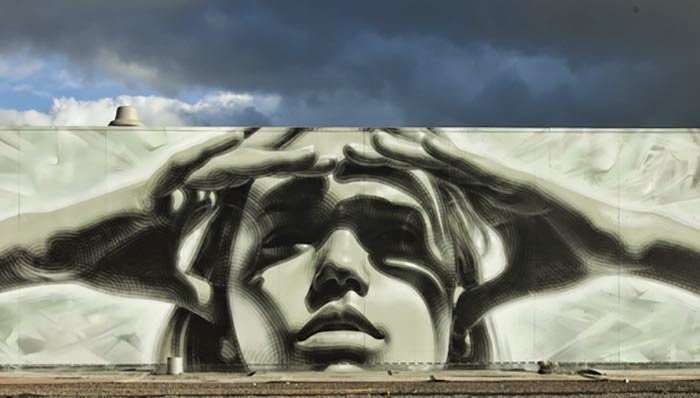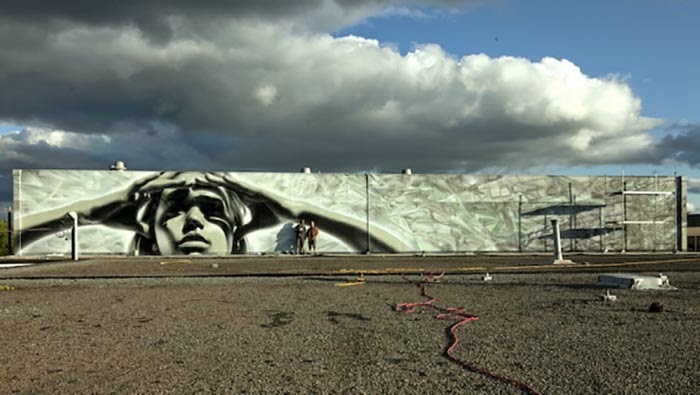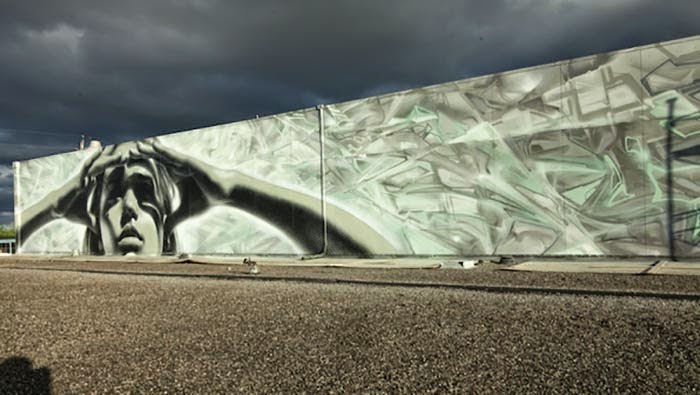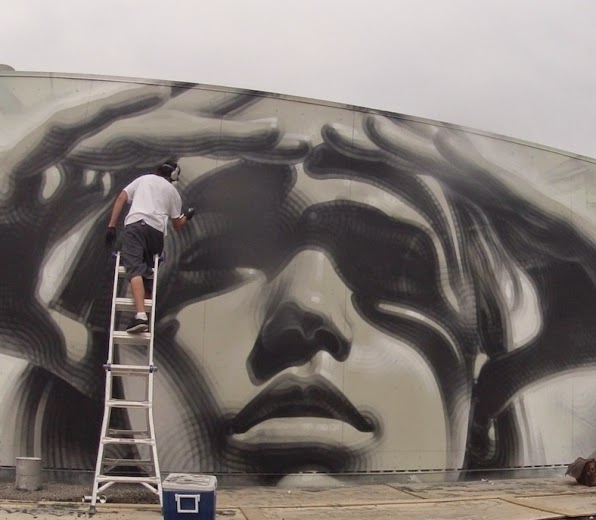 And just as a lame attempt at an apology, here is a couple of collaboration pieces between El Mac and Retna.  And even a making of video of one.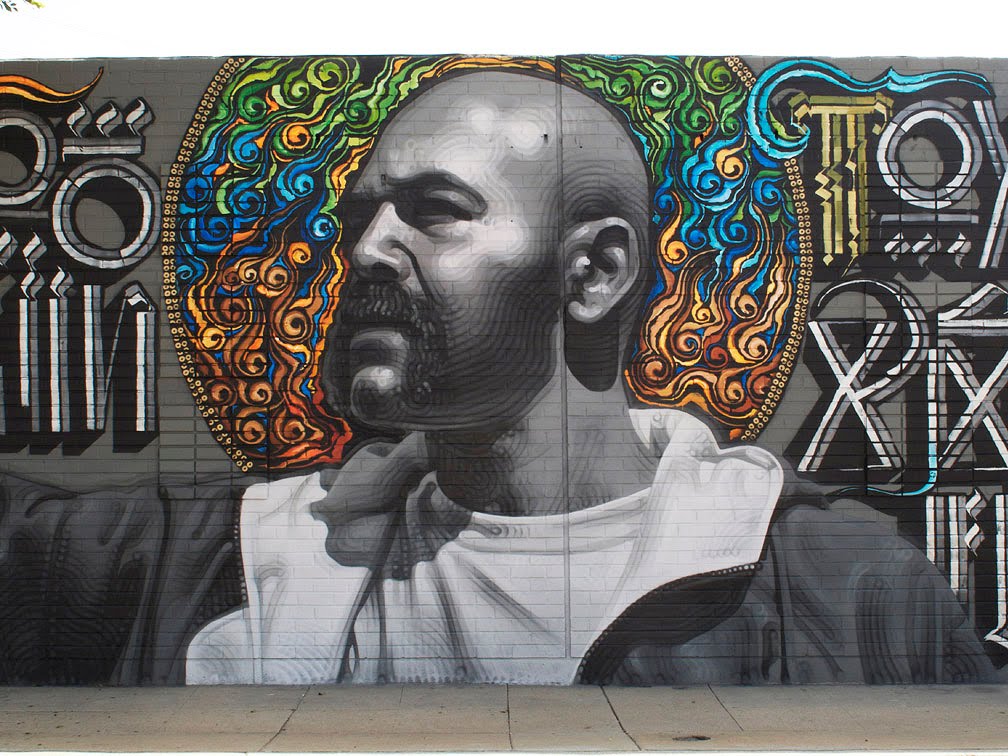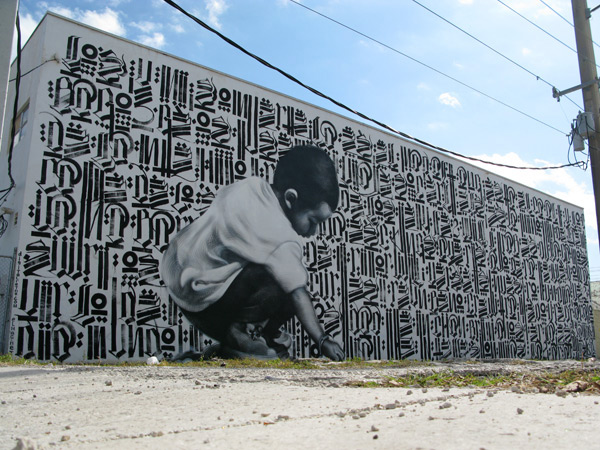 See?  Now you are a better human being.