Top 20 THinc Movie Posts Of the Year 2017
ANOTHER BANNER YEAR AT THiNC.! Ok, so that was a little loud. Sorry about that. But almost 100% growth year over year in traffic is something worth yelling about, I'd say. We are seeing multiple millions of individuals wander through the site these days. In the last year alone we almost doubled the comments for the entire life of the blog. Lots of cool conversations. Lots of fantastic movies discussed. Pretty exciting to have new friends and new followers.
You know what's really funny about this? Last year I did a post just like this and it literally got 10 views. Hahaha. "So why are you doing another one", I hear the 10 of you saying as the same ten of you yell at your screen. Because I do what I want to do out here. Half of the posts that I do out here are just for me… but if you guys dig it, all the better. Sure, I'd rather not hear my voice echoing off the walls. But hey, I go my own road. Sometimes it works, sometimes not. It's all good.
So without further delay… why don't we count down the top 20 posts over the course of the year. These are just the posts that I wrote in 2017. The film may not have been released in 2017. You get the idea, right? Also, if you want to know what were the top three posts for the year, not jus written in 2017, they were 1) The Circle  2)  The Lobster 3) Personal Shopper – Great movies all. But that is a list for another day. (Top 20 movies of all time on THiNC. maybe?) Here are the top 20 movies for 2017… let us away. (all ten of us! hahaha.)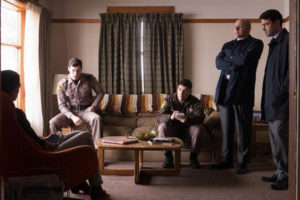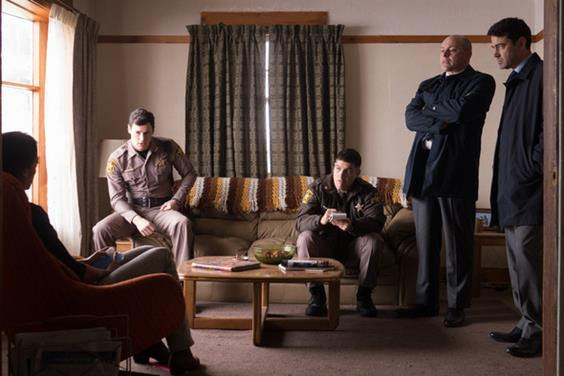 Shimmer Lake is a fantastic movie to start this list off with. A story, told backwards over the course of three days. And told in such a way that you literally have no idea who did it, or why, until the very last minute. Such a fantastic film.
Official Synopsis: An inventive crime thriller told backwards — reversing day by day through a week — following a local sheriff's quest to unlock the mystery of three small town criminals and a bank heist gone wrong
I adore mayhem in independent film. And no other film brought the mayhem like Belko Experiment this past year. And how. Circle is probably the closest equivalent in the amount of chaos brought in a single movie. It's bloody, but it's a great mind job of a movie.
Official Synopsis: In a twisted social experiment, eighty Americans are locked in their high-rise corporate office in Bogotá, Colombia, and ordered by an unknown voice coming from the company's intercom system to participate in a deadly game of kill or be killed.
Didn't I just post about Realive yesterday? Seems like it anyway. Must have really hit a chord to even make it on this list. Really low budget movie but really fantastically designed and realized. Realive takes a dream of ours, eternal life, and turns it into a horror film of sort.
Official Synopsis: Marc has cancer and is given one year left to live. Unable to accept his own end, he decides to freeze his body. Sixty years later, in the year 2084, he becomes the first man to be revived in history. It is then he discovers that the love of his life, Naomi, has accompanied him this entire time in a way that he'd never expected.
Netflix is tearing it up when it comes to Indie head job movies. They are just owning right now. And The Discovery is yet another example of this fact. Such a brilliant concept and such an interesting head fake at the end. So well thought out. Absolutely loved The Discovery.
Official Synopsis: Two years after the afterlife is scientifically proven, a man attempts to help a young woman break away from her dark past.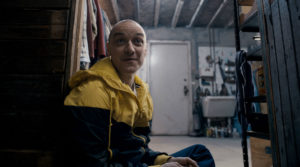 I literally had no idea what this movie even was… until the very end that is. And, you may still not know, so I'll just not talk about it if that's alright with you. But I was fairly blown away with where Split went, and how it got there. Fantastic come back by M. Night.
Official Synopsis: Three girls are kidnapped by a man with a diagnosed 23 distinct personalities. They must try to escape before the apparent emergence of a frightful new 24th.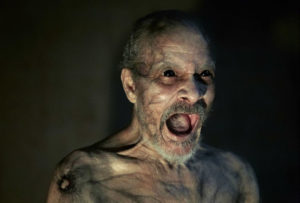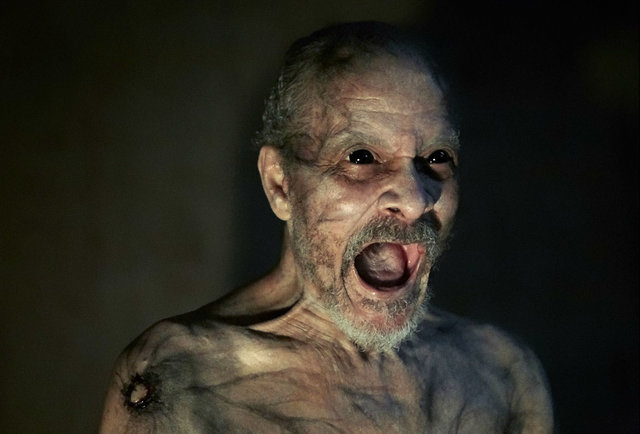 It Comes at Night was a real surprise to me. A zombie movie? Maybe? Apocalyptic disease movie anyway. The mood here is brilliant. The since of horror of their situation just lingers in the air. And the ending is just completely off the hook.
Official Synopsis:  Secure within a desolate home as an unnatural threat terrorizes the world, a man has established a tenuous domestic order with his wife and son. Then a desperate young family arrives seeking refuge.
Oh wow. This show, Taboo, was really really good. Like, so good, that I don't even know what to say about it. Hardy? Brilliant. East India Company? Evil. Just so much pathos poured out of this show I can't even…
Official Synopsis: Adventurer James Keziah Delaney returns to London during the War of 1812 to rebuild his late father's shipping empire. However, both the government and his biggest competitor want his inheritance at any cost – even murder.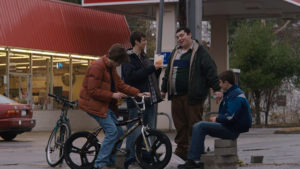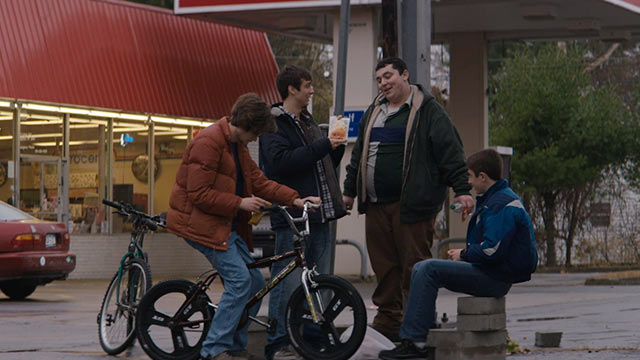 Super Dark Times!??! Hahaha. I wrote this post yesterday didn't I? Can't wait to see the legs on this post over time! But what a marvelous movie. So off beat, and so different. Really great movie.
Official Synopsis: Teenagers Zach and Josh have been best friends their whole lives, but when a gruesome accident leads to a cover-up, the secret drives a wedge between them and propels them down a rabbit hole of escalating paranoia and violence.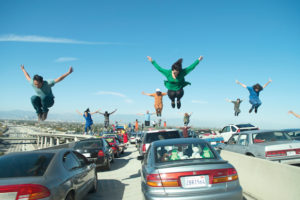 La La Land was possibly the most upbeat and positive movie of this entire list. Such good choreography and music. Such great singing and dancing. Right up until that amazingly – um insert a non-spoiler adjective here – ending.
Official Synopsis: While navigating their careers in Los Angeles, a pianist and an actress fall in love while attempting to reconcile their aspirations for the future.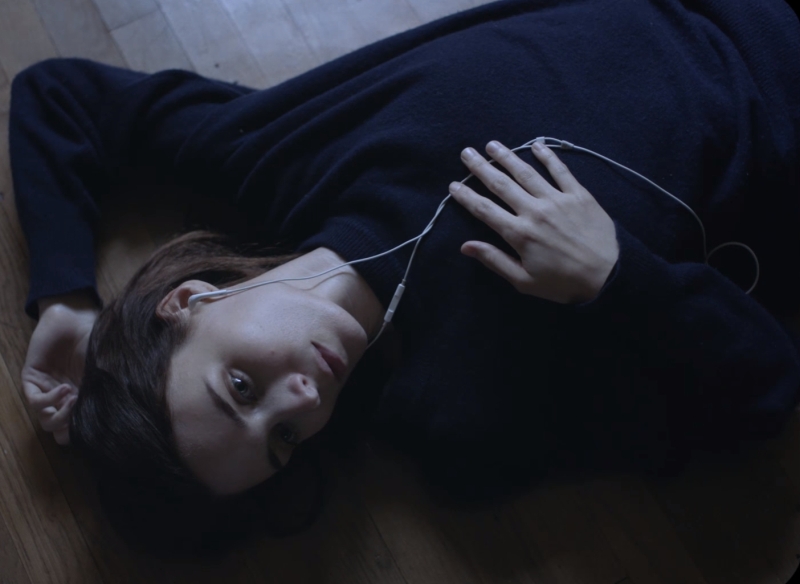 Feels like I just did this review. And yet A Ghost Story still shot itself up into contention status. Pretty amazing. Well, it was a fantastic movie and a really great discussion. Loved this movie through and though.
Official Synopsis: In this singular exploration of legacy, love, loss, and the enormity of existence, a recently deceased, white-sheeted ghost returns to his suburban home to try to reconnect with his bereft wife.
This year, for the first time, I ventured out into television. I just am not a huge fan of TV shows, but this year proved me wrong. With Taboo, Westworld and Handmaid's all just rocking my world. This isn't TV, these are long form movies. It's pretty amazing the level of quality of Handmaid's. And season 2 is coming!
Official Synopsis: Set in a dystopian future, a woman is forced to live as a concubine under a fundamentalist theocratic dictatorship.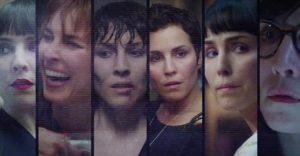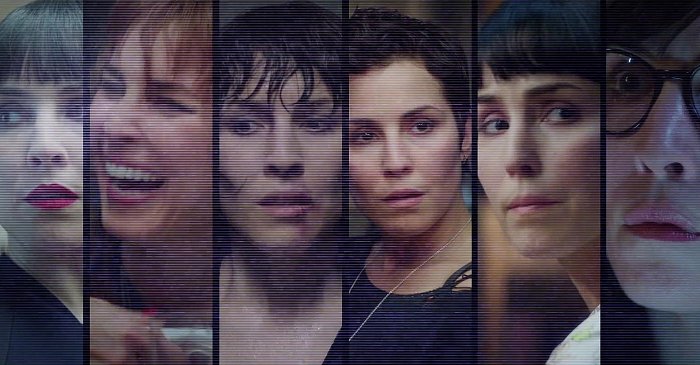 Daughters named after the days of the week? Are you kidding me? This is a thing? And the daughters can only go out on the day they are named after? Wha? What is going on here? I'll tell you what, a really fantastic movie is what!
Official Synopsis: In a world where families are limited to one child due to overpopulation, a set of identical septuplets must avoid being put to a long sleep by the government and dangerous infighting while investigating the disappearance of one of their own.
Number EIGHT? I assumed you guys didn't dig it when I did reviews of older movies, but that is obviously untrue. And now that I think about it? We had a blast discussing it too. Alright, that's it! Send me your old movies en masse dangit!
Official Synopsis: A group of friends suffer a yachting accident and take refuge on a cruise drifting on the open sea, but quickly realize they were better off on the upturned yacht.
Life! I'd totally forgotten about how great this movie was. Looking at the stats for the site and it just hit me like a bolt of lightening. Fantastic film. A realistic alien? Is that the best way to put it? So good. But oh that ending was confusing! hahah.
Official Synopsis: A team of scientists aboard the International Space Station discover a rapidly evolving life form that caused extinction on Mars and now threatens all life on Earth.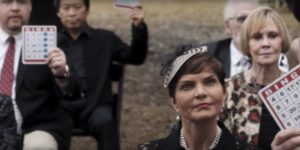 Definitely the surprise movie of the year. Get Out won on pretty much every level. Social commentary. Comedy. Horror. Thriller. Writing. Action. Just such a great flick to see and experience.
Official Synopsis: It's time for a young African American to meet with his white girlfriend's parents for a weekend in their secluded estate in the woods, but before long, the friendly and polite ambience will give way to a nightmare.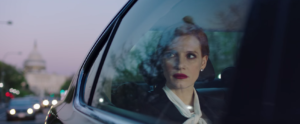 Aaron Sorkin type movies will always do well with me. Fast talking, rapid firing, talkies? Yeah, dig it. And Miss Sloane was just a miracle movie in this space from a complete unknown. Can't wait to see what he does next!
Official Synopsis: In the high-stakes world of political power-brokers, Elizabeth Sloane is the most sought after and formidable lobbyist in D.C. But when taking on the most powerful opponent of her career, she finds winning may come at too high a price.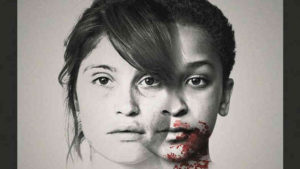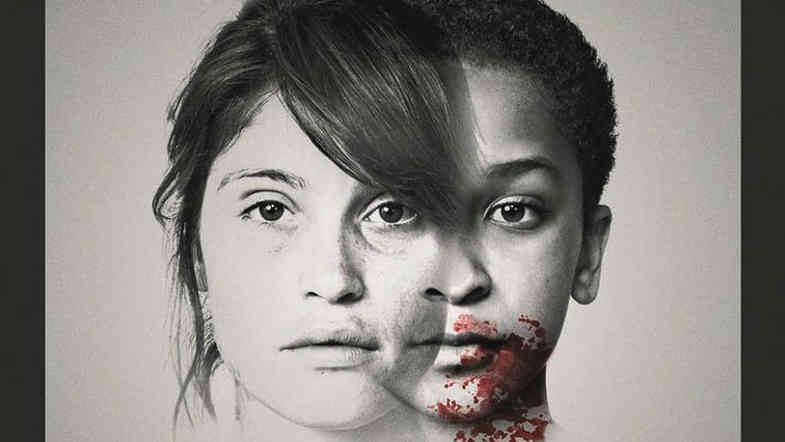 I had a love affair with this movie, book, author. I went off the deep end with this particular post. So much goodness in the original story. So much goodness in the movie and the adaptation. And the ending was totally confusing – but perfect. So it makes all kinds of sense that it did well here.
Official Synopsis: A scientist and a teacher living in a dystopian future embark on a journey of survival with a special young girl named Melanie.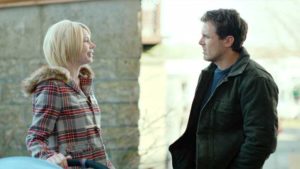 Manchester By The Sea is not normal fare for THiNC. Definitely way more dramatic and ambitious from an Oscar standpoint. Generally movies that do well here are confusing sci-fi movies, but this was such a great movie, with such great themes to it. Glad to have it in the line up.
Official Synopsis: A depressed uncle is asked to take care of his teenage nephew after the boy's father dies.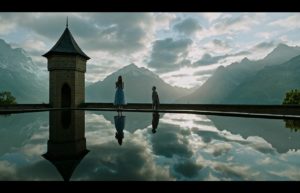 A Cure For Wellness was one of the strangest movies we discussed this past year. I enjoyed it? I think. But the reason it did well here is 100% because it was confusing as all get out.
Official Synopsis: An ambitious young executive is sent to retrieve his company's CEO from an idyllic but mysterious "wellness center" at a remote location in the Swiss Alps, but soon suspects that the spa's treatments are not what they seem.
Oh holy night… and the winner for the year, by far and a way… over double anything else I wrote this year. And not just #1 for the year in articles written in 2017, but #3 written at any time. It must have struck a chord, because I loved this movie. Really really enjoyed it.
Official Synopsis:  A personal shopper in Paris refuses to leave the city until she makes contact with her twin brother who previously died there. Her life becomes more complicated when a mysterious person contacts her via text message.
So there you go! The top 20 movies of Taylor Holmes Inc. for the year. There were several million hits on these posts alone this past year. So someone somewhere got a kick out of them. They definitely are a bunch of great movies that you'd do well to work your way through. I enjoyed them anyway.