New Scratch Map Tracks Your Travels
I don't travel enough. I've just learned that. Without this map, I would have never known that, because up until a few moments ago I would have told you I travel fairly frequently. But now I know that is a lie.
I've talked about using bucketlist.org as a motivator. Which works ok I guess. For some. I haven't used mine at all since I created it. Which may be more of a indicator to my own deficiencies than that of the site itself. But even with the bucket list I still don't travel nearly enough!
And you know what, you probably don't travel nearly enough too… but you don't know that yet.  So, here's an epic new idea.  Go ahead and get this map, which starts out completely grey. Go to a new country, scratch off said countries greyness… move on to next country and repeat.
Let's begin again from the beginning.
1) Start with this map.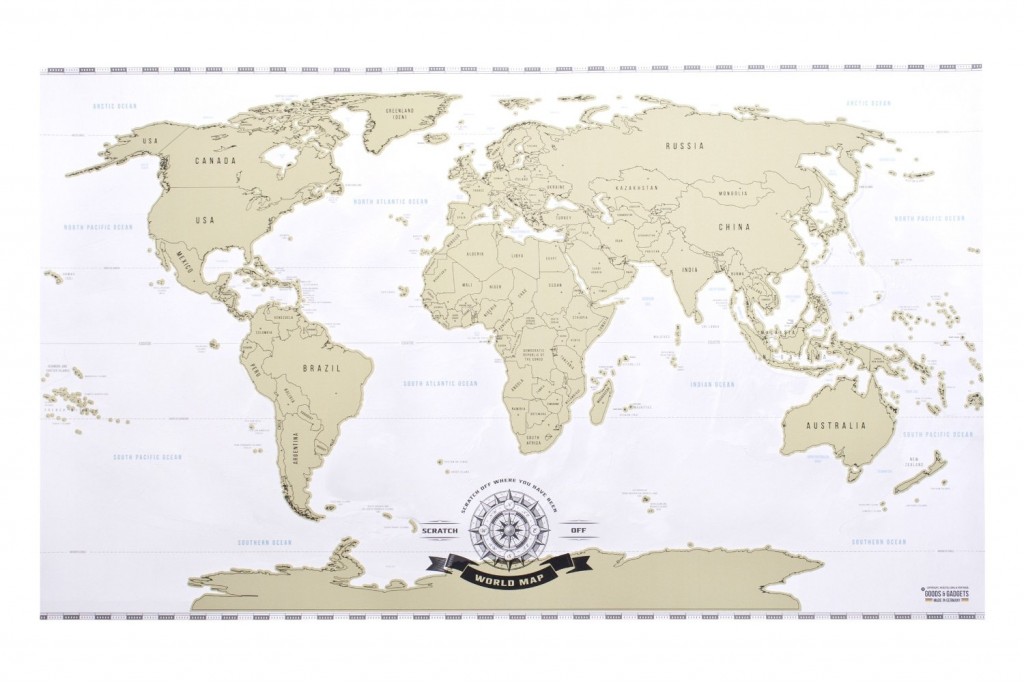 2) Visit a country – say, the one you are in now.
3) Grab a coin (British Pound not included – though, I have a few that I can let you have if you are determined) and scratch off the covering of the country you visited.
Here is a picture of my map so far: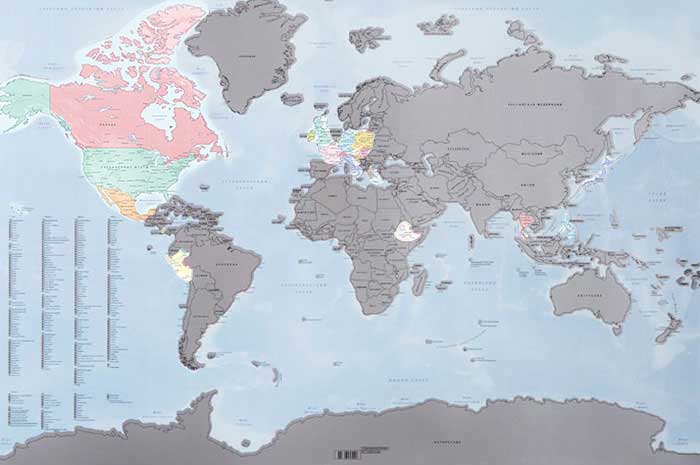 Which tells me that I am woefully under traveled. I really have to figure out a way to change this deficiency.  If you are interested in picking up this awesomeness in a map form, you can do so here for $24.99. A bargain as far as motivational tools go.